After accidentally dropping a bag of mysterious white powder in front of the paps over the weekend (it was probably sherbet right?) Cara Delevingne has now posted some girl-on-girl Instagram pics... In a bid to make everyone forget the aforementioned incident, perhaps?




The supermodel shared a few snaps of herself puckering up to none other than Sienna hot-to-trot Miller at the Met Ball.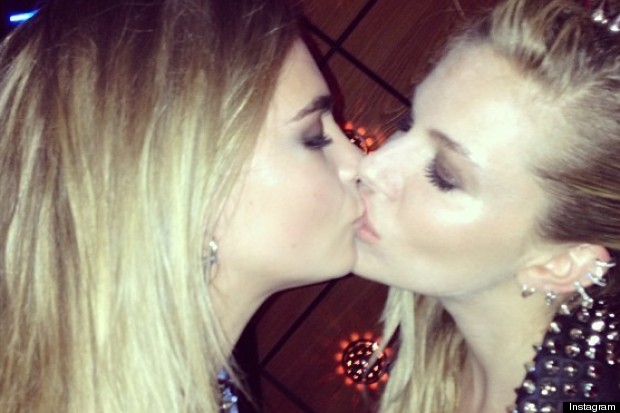 The pair, who rolled up to the punk-themed events in studded Burberry ensembles made a point of NOT avoiding each other or that super awks "ermahgerd she's wearing the same outfit as me" moment and got super up close and personal to share the "Studded Love! X" as Cara put it on Instagram.

Hey Cara, about that powder... Oh, we see you're busy snogging Sienna. We'll come back later.

More Met Ball snaps...