Next month, The Great Gatsby will open Cannes Film Festival after what feels like the longest build-up to a film release in movie history.

As if Team MyDaily wasn't already counting down the days until it reaches cinemas, US Vogue's May cover has gone and got us even more excited about watching Carey Mulligan play Daisy Buchanan in all her 1920s glory.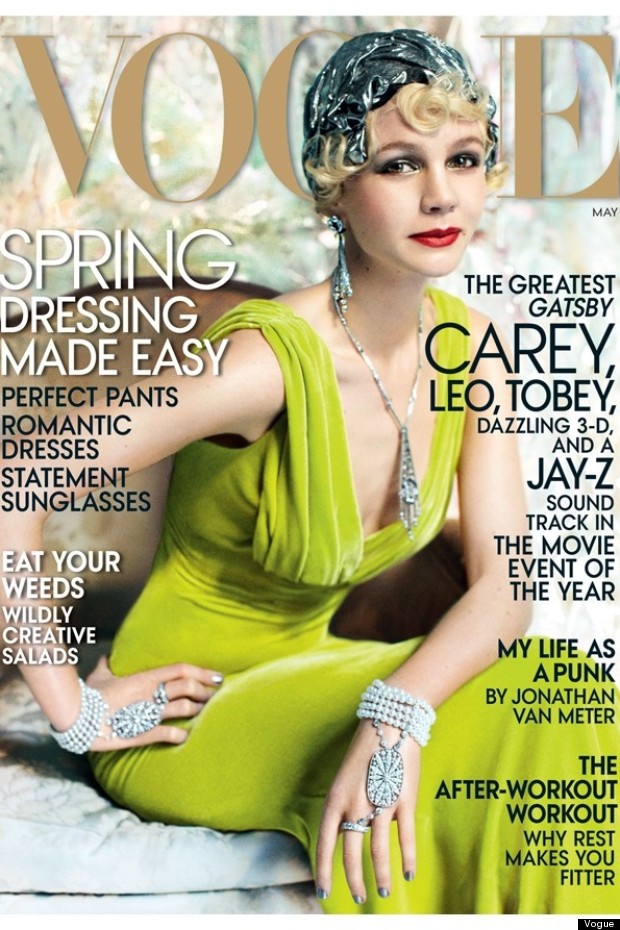 Mulligan stars in a Gatsby-themed photoshoot for the magazine and of course, the actress looks amazing. Jewels, feathers and sequins adorn her Oscar de la Renta gown and there's no doubt that her on set wardrobe was every bit as glamorous as this. (Vogue tells us that Luhrmann's wife Catherine Martin teamed up with Miuccia Prada to create her looks for the film).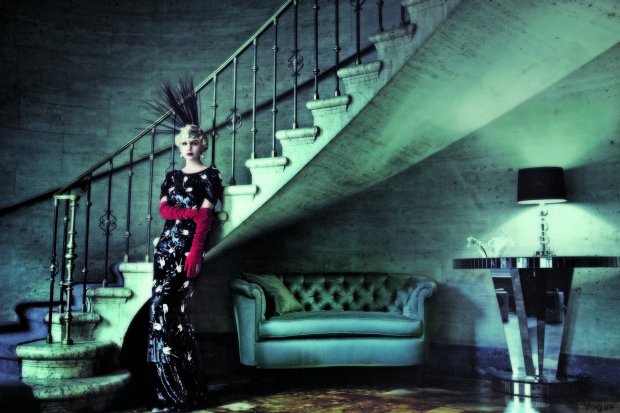 And what does Carey think of her latest role? "The Gatsby thing is a wonderful escapade, but it is an escapade". She says. "It's not real life. She's smart enough to know when to come home".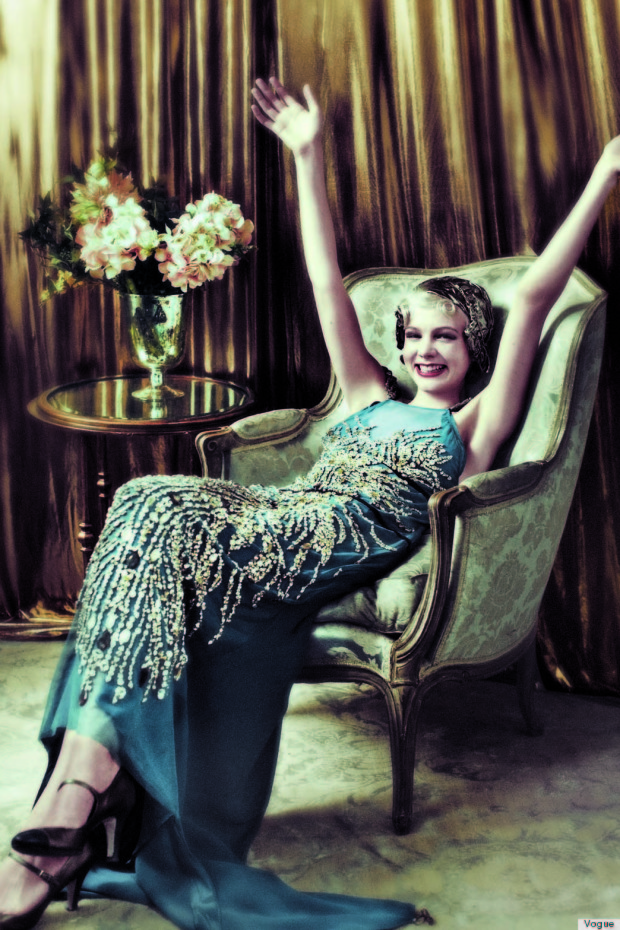 To read the full interview, visit Vogue.com and for a reminder of what's in store, watch the trailer below: