CELEBRITY COUPLE UPDATE! On-again-off-again couple Johnny Depp and Amber Heard are apparently on again. Rumour has it silver screen heartthrob Johnny took Amber to an intimate Rolling Stones gig at the Echoplex club in LA on Saturday night.

The pair were thought to have split back in January when bisexual Amber left the Depp for a holiday with French model Marie de Villepin.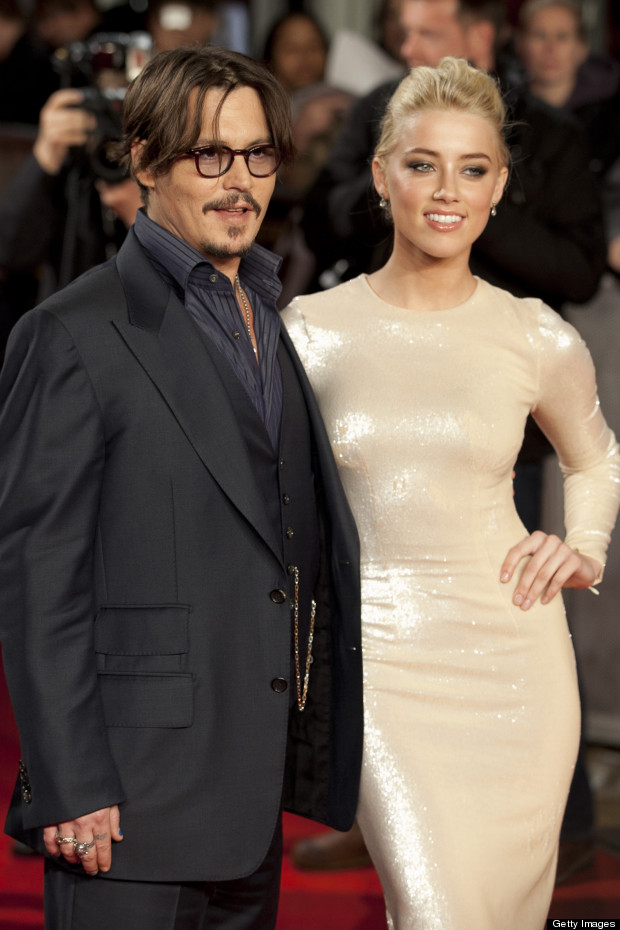 However, it seems these two may have reconciled their differences, kissed and made up. An insider apparently told The Mirror, "Johnny and Amber were really touchy-feely when they arrived in a limo.... They spent the night hand-in-hand and Johnny was really keen to introduce her to his mates."



The source added, "He's a big fan of the Stones, especially Keith, and hung around near his dressing room to chat after the show.

"The party was really A-List so people just let him and Amber be. It was a great atmosphere." Well, well, well we guess that's gospel then...

According to the La La Land goss, in an attempt to woo Ambs back, Johnny built a bar for her on his Bahamas property (as you do) and named a beach after her on his private island of Little Halls Pond Cay.