Who? Charlize Theron

Where? Out and about in New York

What? While Kristen Stewart was representing at the Snow White and the Huntsman premiere in LA, Charlize Theron was busy running the TV gauntlet in New York. The actress was snapped in between her many, many appearances showing off her underwear in a sheer tank top, paired with slim-fit trouserss and a chic puff-shoulder blazer.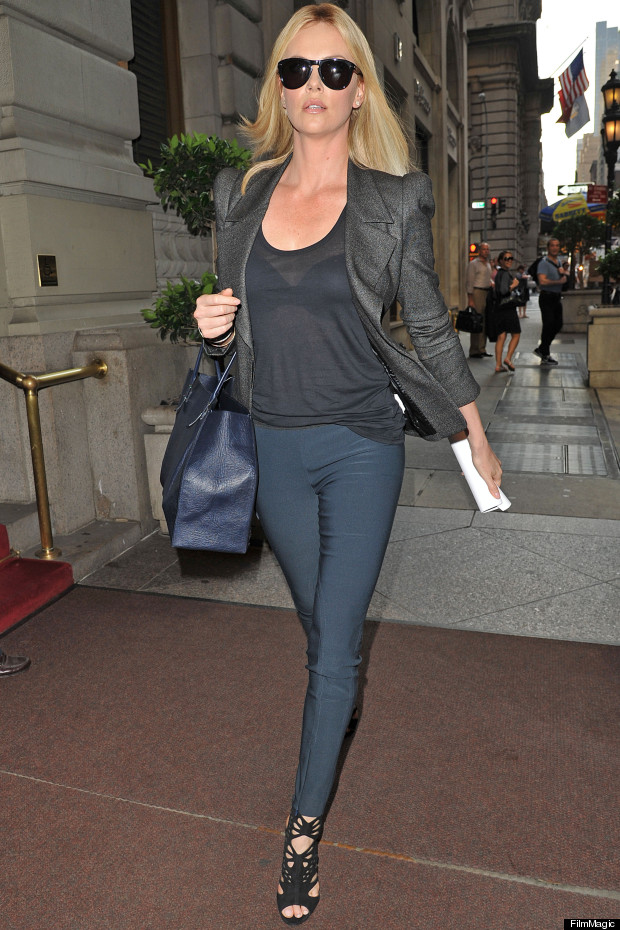 Bra-flashing aside though. We're big fans of the statement sandals and oversized arm candy. This is a woman that knows how to accessorise.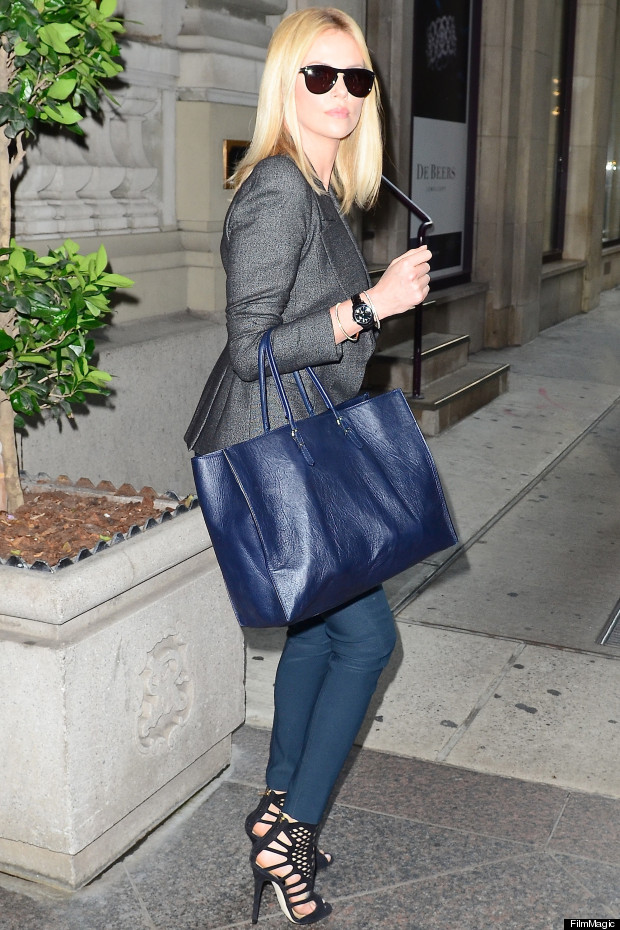 Bonus info: Not only is Charlize out promoting all things SWATH, she's also got new movie Prometheus coming out too. Busy lady!

See the cast on the SWATH promo tour here: