We think it's farily safe to say that Charlize Theron is a fan of the horizontal stripe. Over the last 12 months, her in red, white and blue, subtle lemon and white, and sailor chic.

The most recent proof comes care of an outing the actress took yesterday to California's Runyon Canyon Park with her son.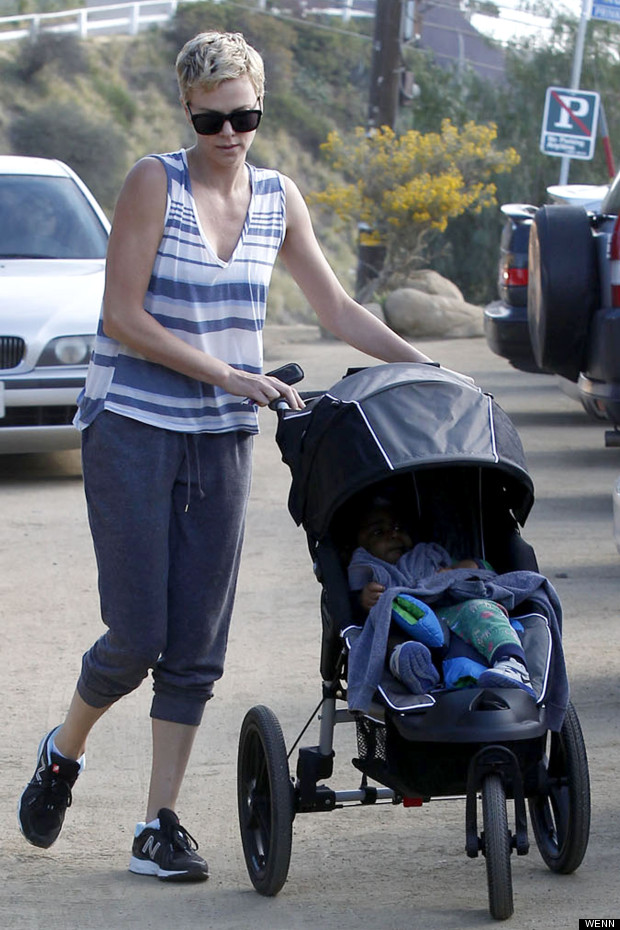 Charlize, you always look amazing, but perhaps it's time to mix it up a bit. Something with a polka-dot, perhaps?

Want to see more pictures of celebrities who've taken short hair to the extreme? Here you go...