Who? Chelsee Healey
What? Since Angelina wore that Atelier Versace gown to the 2012 Academy Awards, the red carpet has been awash with generously split dresses that reveal a whole lot of leg. And last night Chelsee joined this rarefied crew, which has so far recruited thigh high enthusiasts including Nicole Scherzinger, Katherine Heigl and Penelope Cruz.

We don't love this look, but it's not her worst look to date - and on the upside, if you stare at her vortex-like dress pattern for long enough, you'll get sucked into an alternate reality where Chelsee is in fact Mrs Brad Pitt. We hope.
Where? The Inside Soap Awards, natch.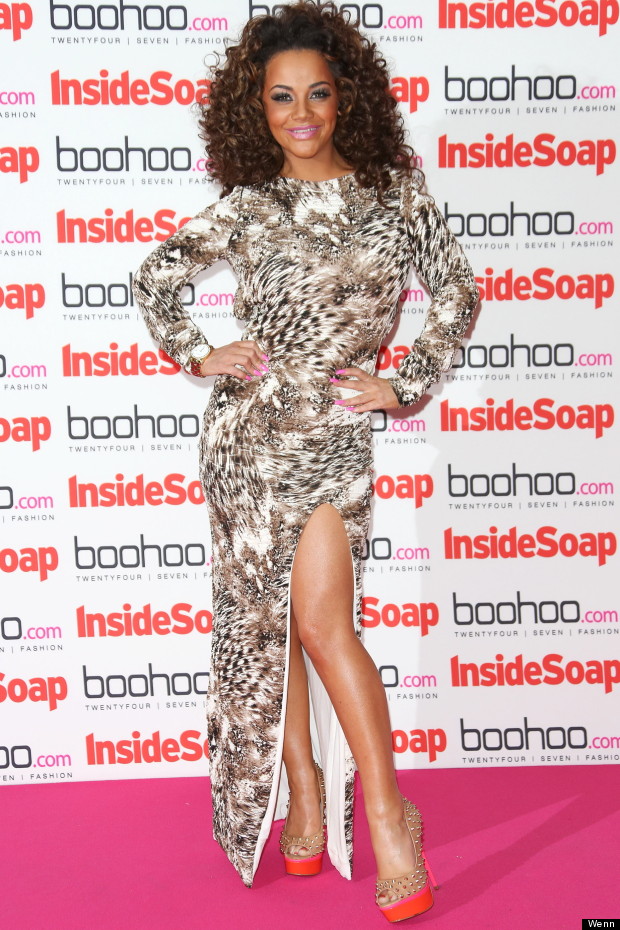 More from last night's red carpet...