It looks like the apple doesn't fall far from the tree in Madonna's family.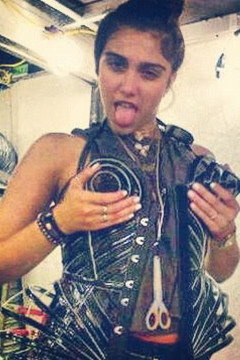 We all know that Madge has borrowed from her daughter Lourdes' wardrobe one too many times - the hot pants, the Converse - but it seems the lending goes both ways.

Lourdes posted a pic to her @Material Girl Twitter account of herself backstage at Madonna's MDMA tour, mimicking one of her mum's signature raunchy poses and wearing a black leather update of the iconic Jean-Paul Gaultier corset Madonna wore on her Blond Ambition tour in 1990.

The photo - which has since disappeared from Twitter - sees Lourdes clutching the corset's conical breasts and sticking her tongue out.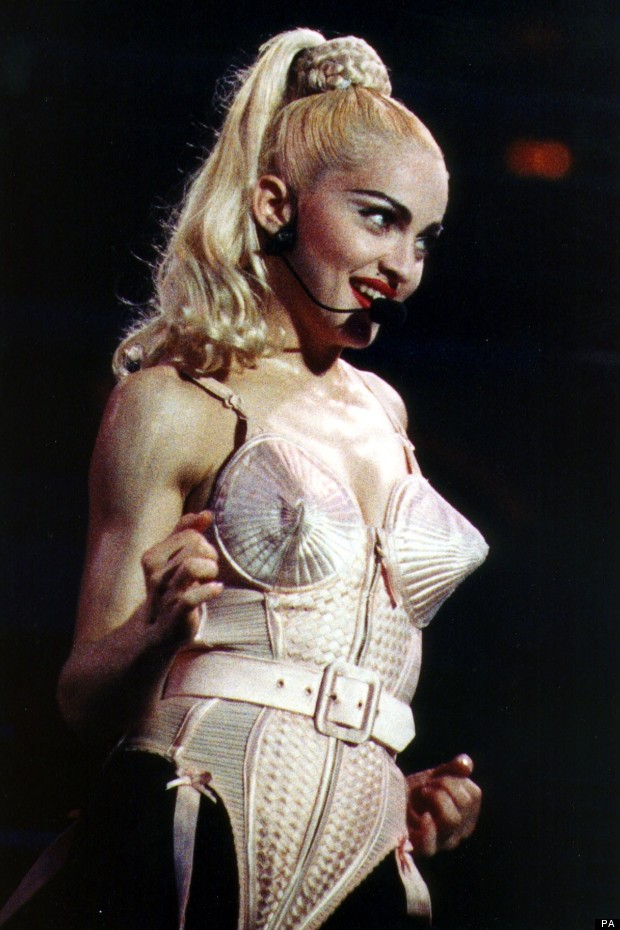 Does this make you nostalgic for Madonna circa 1990? Us, too.

What do you think of Lourdes' Madonna impression? Leave a comment and let us know and don't miss Madonna's style evolution below.



By Jennifer Barton