It's back! The first weekend of Coachella kicked off at Indio's Empire Polo Club on Friday and the festival goers have already got the party in Palm Springs under way. (Not jealous, at all).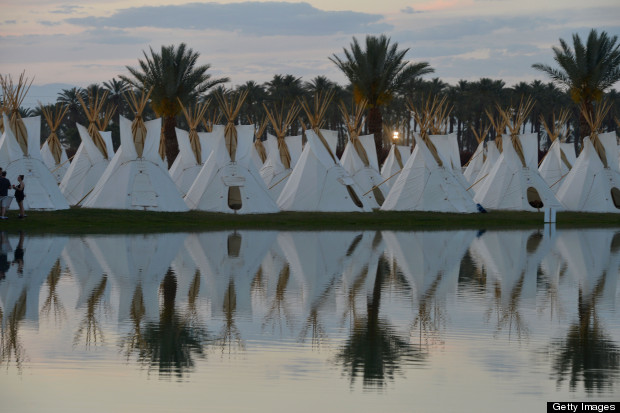 With blue skies, all-day sunshine and some of the best winnebagos a music festival has ever seen, Coachella is all set for one heck of a show. And the A-listers haven't even arrived yet.

The line-up isn't bad either - Blur, The xx, Hot Chip, Sigur Ross, Red Hot Chilli Peppers and Vampire Weekend are just a few of the names on this year's line-up.

So - the coolest festival, ever? Probably. Here's a few highlights from the first day... we wish we were there.