What does it take to make a regular Joe BAFTA ready? And what's it like to be guest at the actual ceremony? Sara McCorquodale on what happened behind the cameras at the BAFTAs 2013 and the after-parties

It's Sunday and my alarm starts screeching at 7.30am. A moment of confusion passes and then I remember that today I'm going to the BAFTAs. Me. I've not written, starred in, directed, produced or sound-tracked any nominated production but have been invited to the full shebang – ceremony at the Royal Opera House, followed by dinner and the after-party at the Grosvenor House Hotel – by sponsor Disaronno. And it's time to start getting ready. In total, this process will take about six hours – I didn't even spend that much time grooming on the day I got married.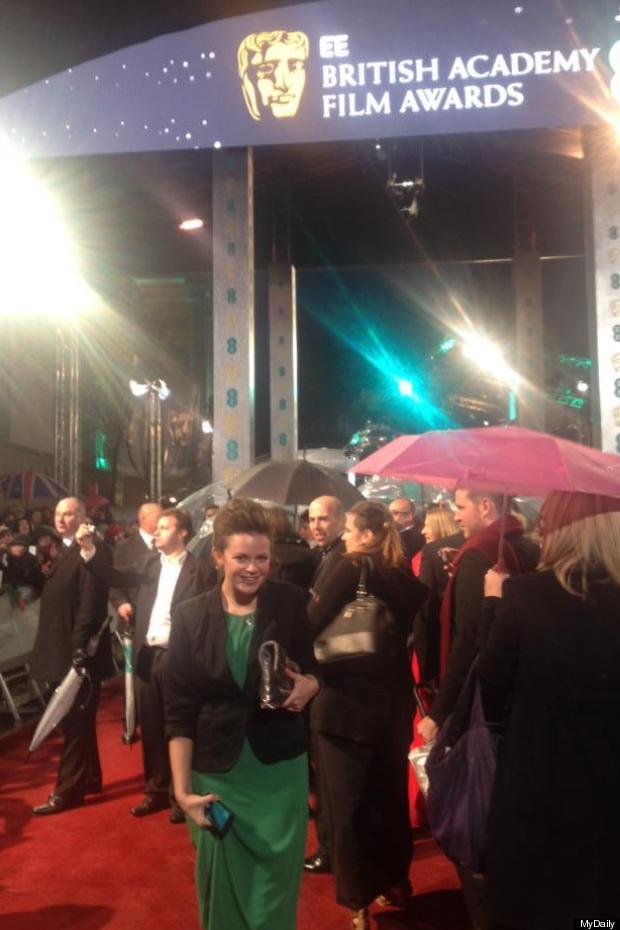 The thing is, lots of mental stuff goes through your mind when you're going to be in the same (huge) room as genuinely famous people. You think about your unbleached teeth, your non-size-zero body and the fact that you've never once been considered awesome enough to be on a billboard. Or even a poster. You weigh it all up and decide you will try your very hardest to look presentable and hopefully not like a numpty.

And so, this is why I start the day of the BAFTAs in Toni & Guy where session stylist Hayley Bishop spends two hours skilfully making my hair massive and then tucking it all in to an A-list up do. It's got a twist, it's got volume and it makes me look like a grown-up.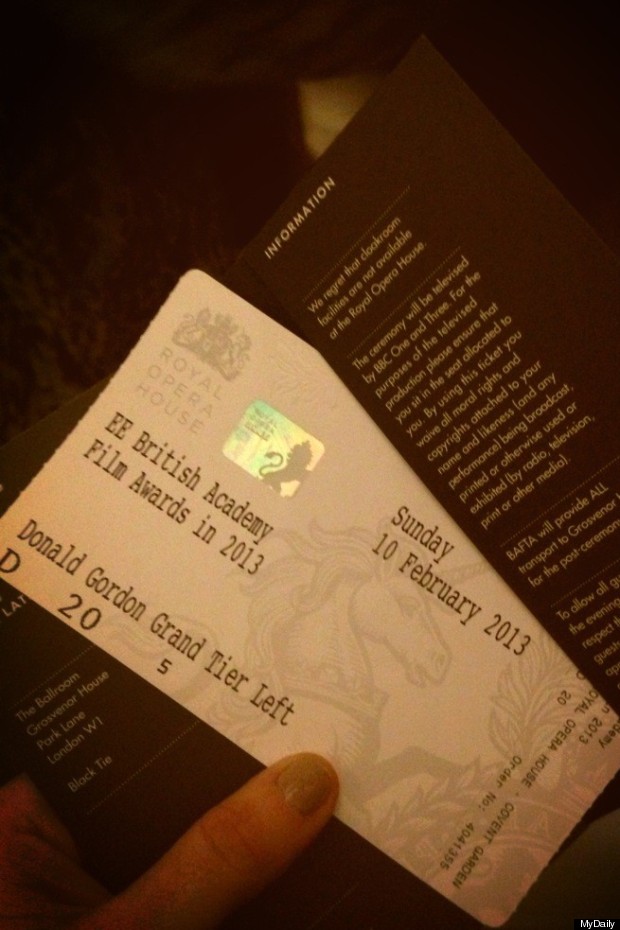 From there, I go home to start on nails and make-up. I spray-tanned in advance at Strip and, magically, look like I have a natural tan. It's not Essex orange and it's even all over. Incredible. Take that natural pasty Scottish pallor.

After nails and make-up (smokey eye and matte lips, in case you were wondering) I slip on a spring green backless Acne dress from My Wardrobe and the transformation is complete. Never underestimate the power of good design.

With that, it's in a cab and off to the Marconi Bar for a splash of Tattinger before hitting the red carpet. It's a disorientating thing having a crowd go wild in your general direction and then seeing Hugh Jackman is just to your right. Speaking of Hugh, he spends ages talking to fans and signing autographs. I, on the other hand dash into the Royal Opera House because here's what people don't tell you about the red carpet: if you're a girl in a slip of silk it's bloody freezing.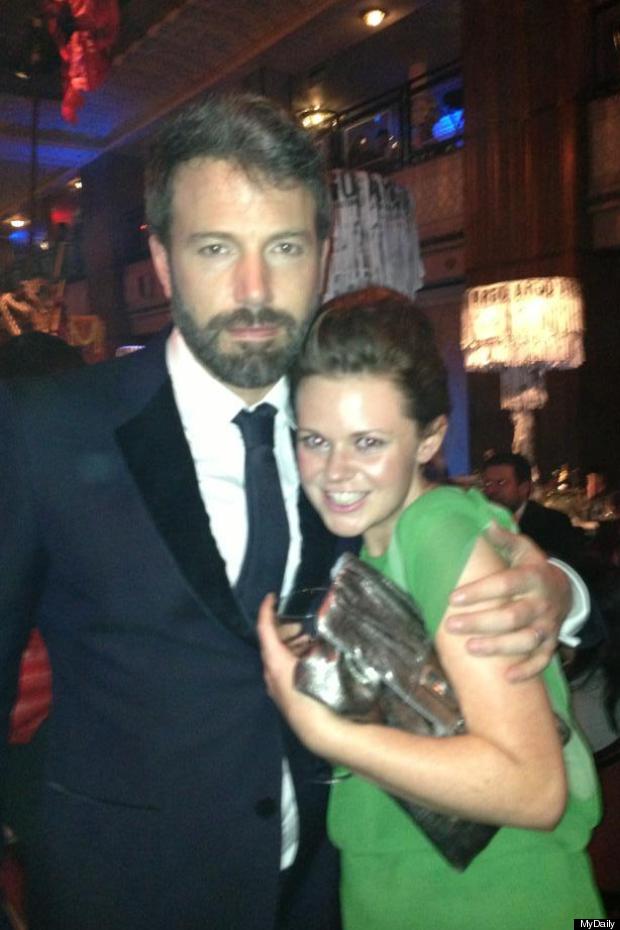 At the pre-awards party inside, Thandie Newton and her husband Ol Parker chat to Simon Pegg, while Martin Freeman and Billy Connolly catch up over a cup of tea. Obviously when you're the latter you can go to a champagne bar and demand a brew. Quite right too. Eddie Redmayne does a quick circuit of the room very politely saying hello to everyone before heading downstairs, where presumably he realises he is unwell. Everyone else realises too when Sally Field announces it onstage half an hour later.

The awards start just after 6.30pm and it's interesting to watch the stars in their sort-of natural habitat. It's all quite chummy. After presenters announce the nominees, they have a quick chat with host Stephen Fry before revealing the winners. Nicholas Hoult – who seems a bit nervous - gets a big reassuring hug, as does Rafe Spall.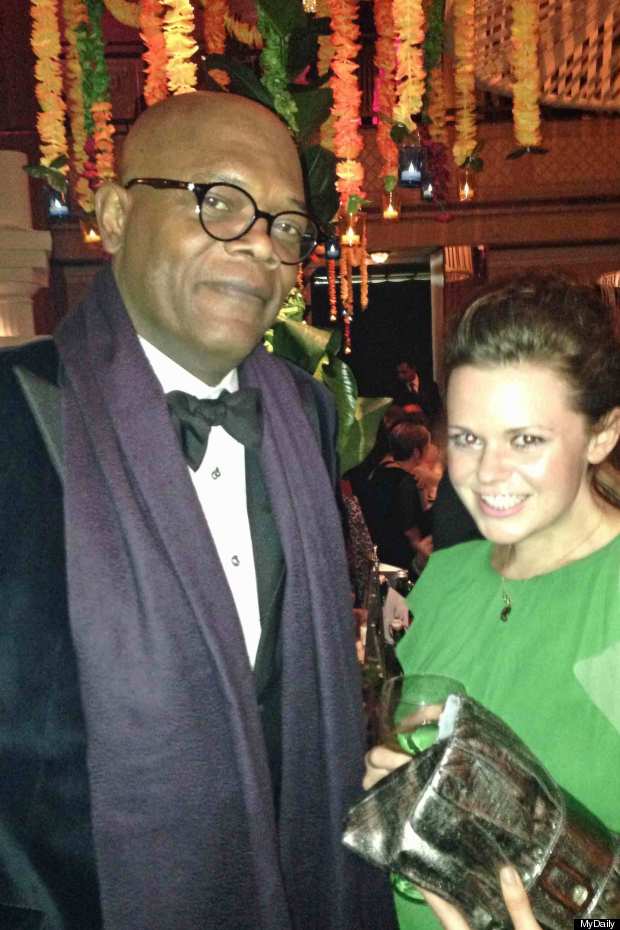 When Ben Affleck wins Best Director for Argo, Jennifer Garner squeezes George Clooney over the back of his seat and Bradley Cooper rubs his eyes for a good five minutes after David O Russell scoops Best Adapted Screenplay for Silver Linings Playbook. The whole thing is over in about four hours and while everyone else is filing out to the waiting Grosvenor House-bound buses, a man from BAFTA sheepishly announces all the winners have to get on stage for a group photo. Sort of like your teacher did at the end of a school trip.

It's snowing and (still) completely Baltic so everyone very sensibly gets torn in to the champagne as soon as they arrive. Chris Tucker says he loves Britain – "I mean I REALLY love it – I even like the rain" – and Billy Connolly reveals he and his documentary-making daughter are working together for the first time. They will be making a programme about Glasgow but don't have the details firmed up yet. "We're playing it by ear," he says.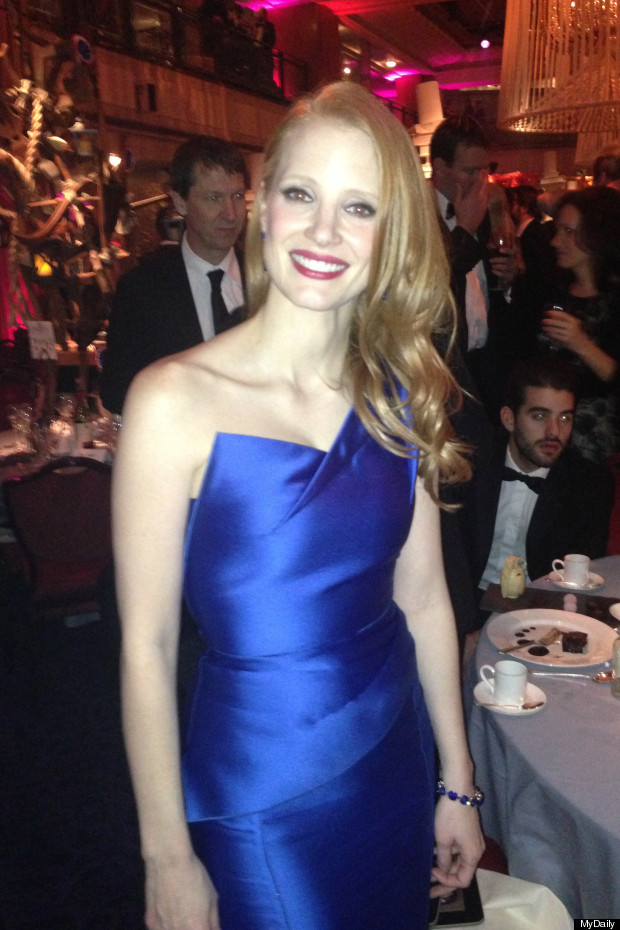 Ben Whishaw says it was "lovely" to present an award and Natalie Dormer talks about how much she adores her Nicholas Oakwell dress. Anne Hathaway – who is ridiculously beautiful - is bundled in surrounded by about six people and only has time for a hand shake, while a very cold looking Elizabeth Olsen stands to the side in her coat until her people locate what table she's on and Helen Mirren sweeps past like the Queen.

The chatting, mingling and networking doesn't stop for a second during dinner. Eric Fellner strides over to talk to George Clooney and Marion Cotillard hugs Jessica Chastain – who tells me it's "wonderful" to be invited to the BAFTAs – while saying she "loves" her work so much.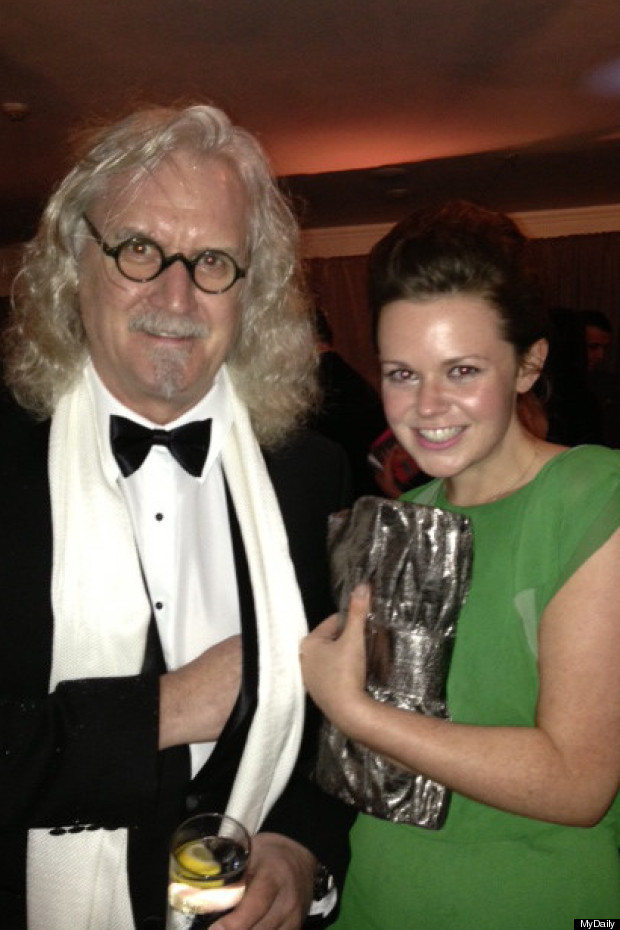 Dismayingly, Bradley Cooper is nowhere to be seen, but Samuel L Jackson – incredibly tall – wearily agrees to a photo when I say Django Unchained is my new favourite film (it is) and Jennifer Garner eats dessert while a very merry Ben Affleck dishes out cuddles and appears to be the happiest person in the room.

Sweetly, Damian Lewis can't take his eyes off his wife Helen McCrory and Helena Bonham Carter dances to The Noisettes who perform after dinner.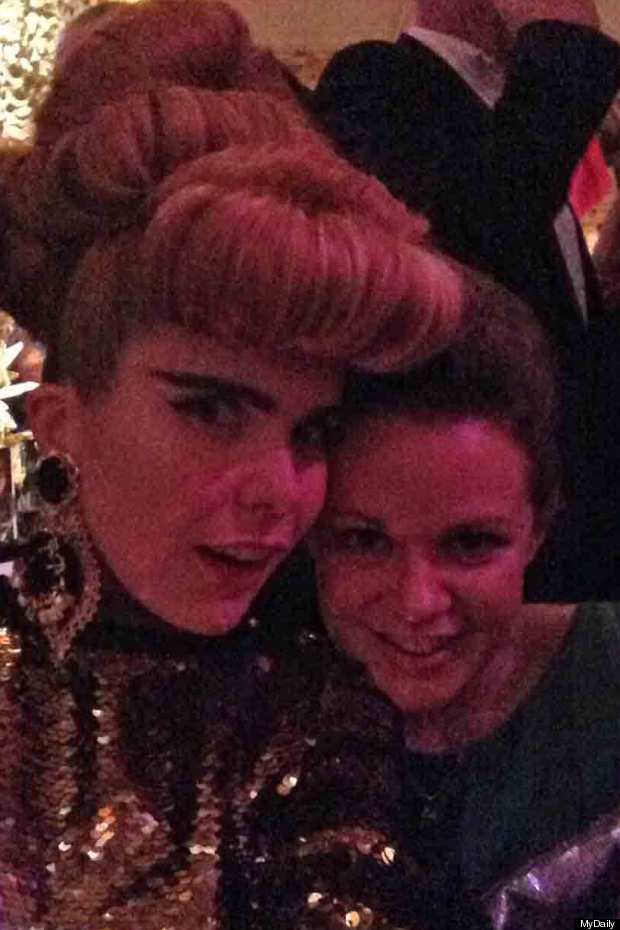 When I leave in the early hours, the party is still in full swing – both at the Grosvenor House and Loulou's, where Harvey Weinstein is hosting his annual bash and the thus far absent Bradley Cooper is tearing up the dance floor with Jennifer Lawrence.

It's been a thrilling to be at the actual BAFTAs. Everyone's gorgeous, most people cheerful and the cocktails and champagne unstoppable. It's sort of like the best party you've ever been to. Except better.

Love the BAFTAs? Take a flick through all the dresses from the 2013 ceremony...