Almost two years after he was sacked by Dior, following one of the biggest scandals in fashion, John Galliano is making his return. Could this be one of the most memorable comebacks in recent history? Most probably, if Oscar de la Renta has his way.

Today, WWD confirmed that Galliano will be working from de la Renta's New York studio for the next three weeks. "He has worked long and hard on his recovery and I am happy to give him the opportunity to reimmerse himself in the world of fashion and reacclimate in an environment where he has been so creative", de la Renta said in a statement.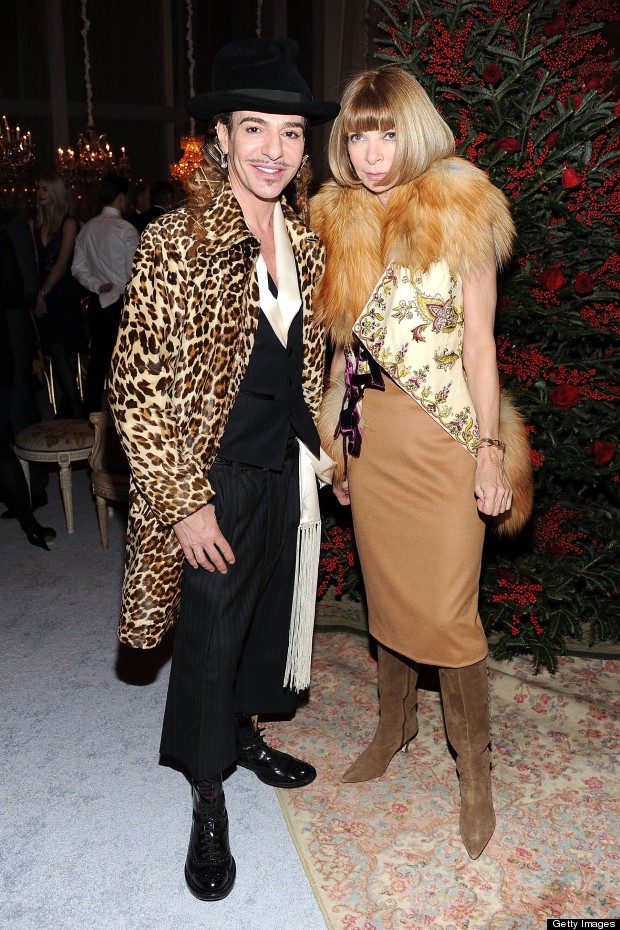 However, after that drunken incident in Paris, Galliano has got his fair share of bridges to build. He has spoken openly about his "recovery", "sobriety" and "making amends" over the last two years, but both his harshest critics and biggest fans will be expecting magnificent things from the man they had always admired.

And it's not just De la Renta who's got his back. Speaking to the Telegraph, Nicolas Ghesquiere said, "He's too brilliant to just disappear", and Alexandra Shulman has already said she's "delighted" about today's news. Grace Coddington has always supported the designer and it's believed Galliano's new job is all down to Anna Wintour.

The inevitable next question is, what can the world expect from the designer who had been at the helm of Dior since 1996? After all, this is the man who made Kate Moss' wedding dress. Will Galliano's romantic, fantasy style return with him and how will working alongside de la Renta influence his designs?

Perhaps it will be more straightforward than that. A fresh start for John Galliano could mean a new direction for the infamous designer. The world is watching. No pressure.