Britney Spears' little sister is engaged, hurrah! Jamie Lynne announced on Twitter her boyfriend, also called Jamie (second name Watson), had proposed and given her a gobstopper-sized diamond to seal the deal.

Posting a pic of the gem online she wrote simply: #hedidgood.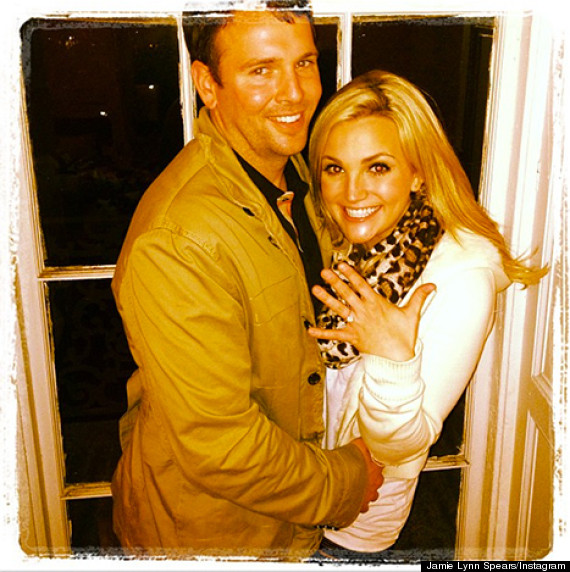 Great news for the Spears family! With Britney having broke things off with her fiancé/agent Jason Trawick, everything was probably looking a little bit bleak on the huge-family-gatherings front.

But now there's a wedding to plan, yay! First stumbling block - what do you do when the bride and groom have the same name? Hmmm...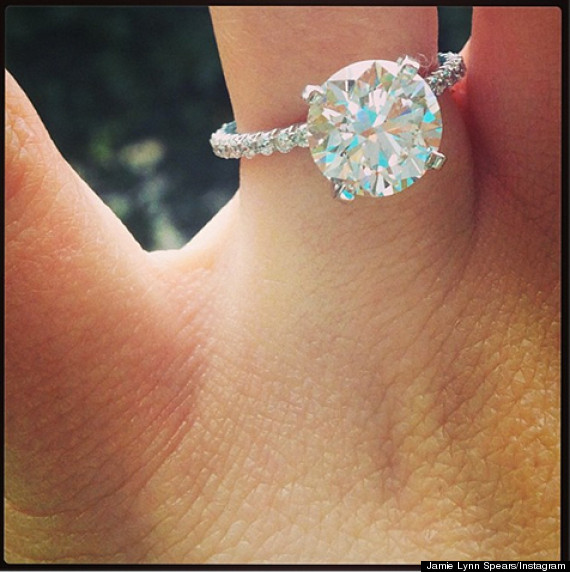 Spears Jnr isn't the only engaged celeb. Let's take a flick through the other stars planning their big day...