Maria Fowler, formerly of TOWIE, and Gemma Massey, formerly Kirk Norcross's girlfriend and currently of glamour modeling note, headed out for a night on the town wearing their trademark tight dresses. But alas, it turned out that tight might not always be the wisest choice as Maria ripped or popped a seam at the back of her outfit at some point during the Nobu portion of the evening.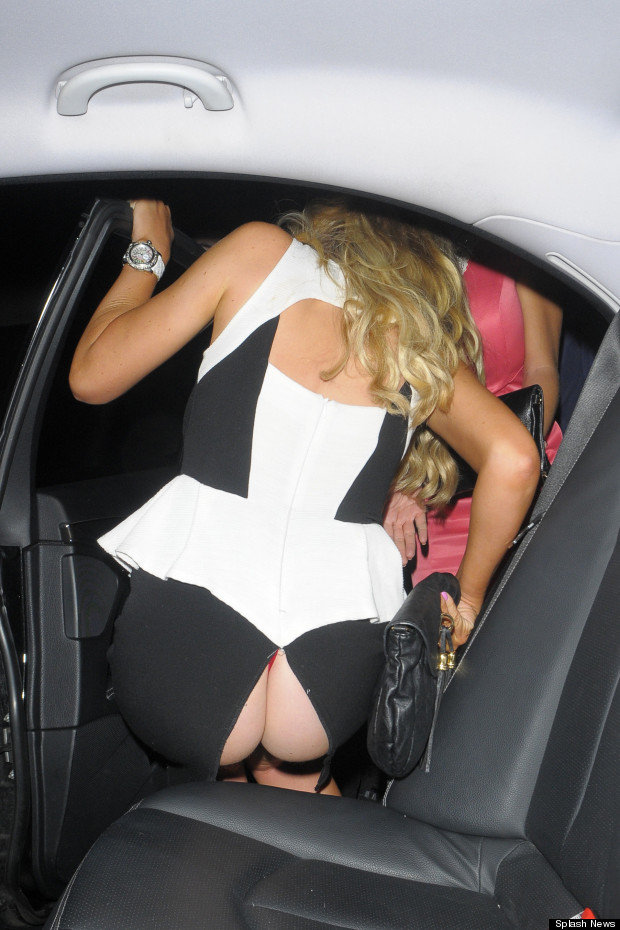 The rip was not enough to deter Maria from enjoying her night out (did you really think it would be?) and the pair then decamped to Stringfellow's with Maria laughing off negative responses on Twitter:
Oh come on lol hardly a slut lol it's a bum. The GBP need to chill out. It's a BUM!My dress ripped. It's banter. U shud see wot Im gna post

-- Maria Fowler (@MariaFowler) July 9, 2012
Gemma faced no such sartorial adversity and yet we still ended up with an eyeful. Now that's solidarity. A follow up tweet the next morning revealed that Maria had accidentally deleted a picture of the offending derriere which she had posted online. We can't help but feel that might have been for the best.