First of all, can we just say that Courteney Cox is looking pretty damn good for 48.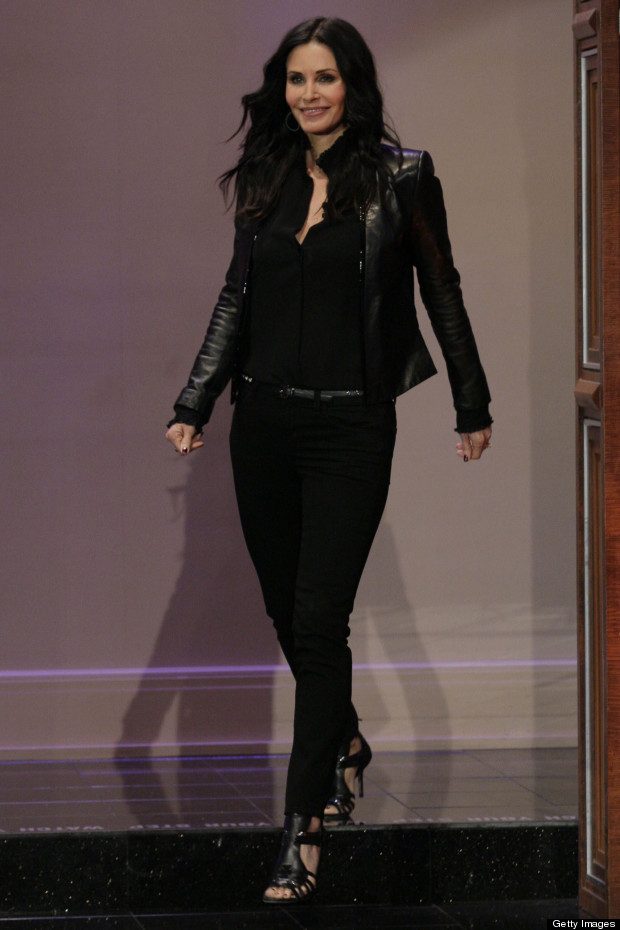 Secondly, we love the cool leather jacket she chose to wear for her appearance on The Tonight Show With Jay Leno; it fitted her perfectly and featured a funky patent trim. And it would be rude not to mention the sexy strappy sandals, too.

The former Friends star was on the show to promote the new series of her sitcom, Cougar Town.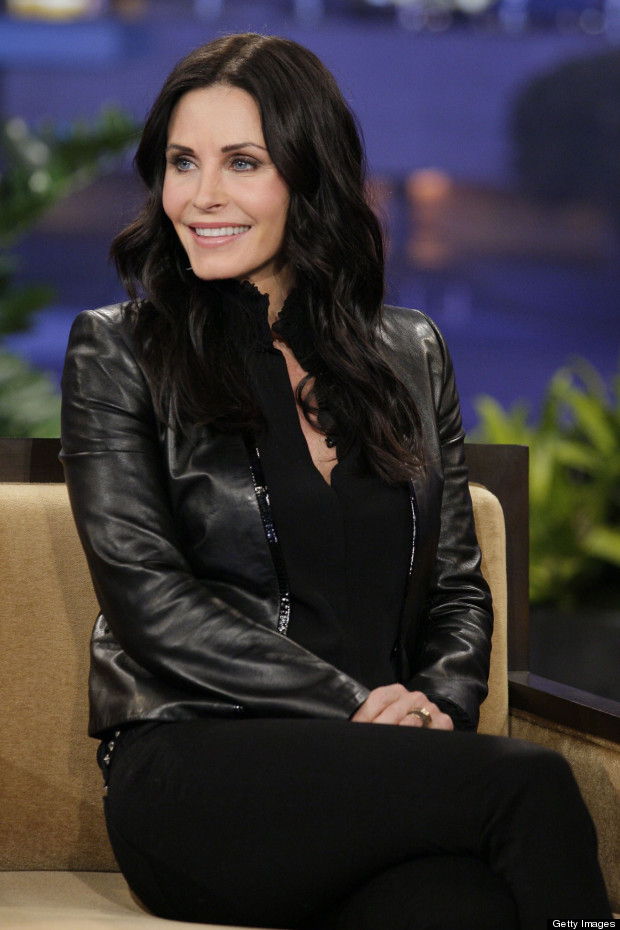 Not only was the leather a good look, but the star's ebony waves and flawless makeup left us pretty impressed (read: jealous).

Eat your heart out, David...