The Kiss Cam is normally the preserve of loved-up couples in the crowds of sporting events in the US, but when it accidentally catches dad and daughter celebrity royalty, all rules go out the window.

That's exactly what happened when the Kiss Cam zoomed in on David Beckham and baby daughter Harper who were enjoying some bonding time at a hockey game in Los Angeles.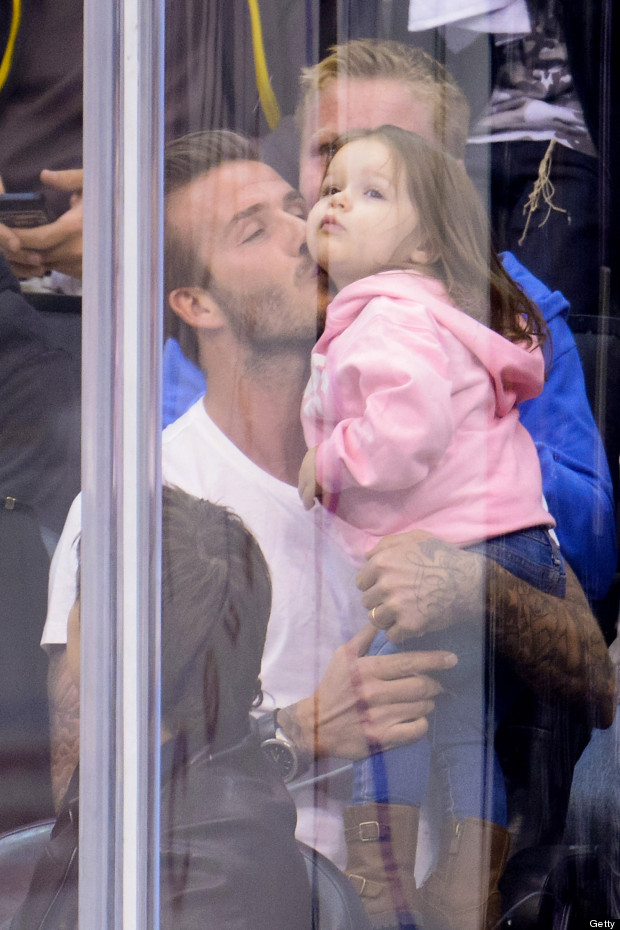 Hunky David, who has lots more free time to spend with the kids since he retired from professional football, was holding Harper as the camera panned round to the famous duo. It was a few seconds until David realised they were on the big screen, before catching sight of himself and planting a big kiss on Harper who then smiled and waved excitedly at the screen. Mum Victoria would be so proud of her on-camera skills.

Here's more of Dad David:



Check out the action for yourself in the video below. We think we just shed a tear.