Damn those women who have babies and still look way better than us afterwards... Danielle O'Hara was showing off her fab beach-ready body in Marbella again this weekend.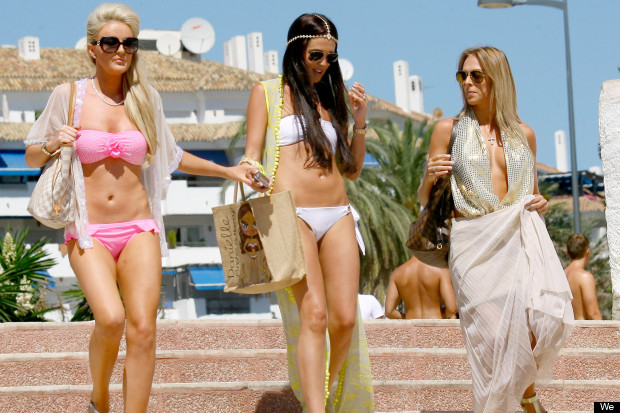 And rather than being all about sunbathing, she took the opportunity to make the beach her catwalk in a glamorous white two-piece, a funky 70s headband, towering heels, and a beaded yellow cover-up. But, it seemed, Danielle was missing her family far too much on the girlie getaway, and jetted off early back home, writing on Twitter: "Left Marbs cos I miss my husband and kids so much. Sorry @leighlovie @bethlay90 @jamielovie. Hope you still have fun without me. Love my family."

It's probably not her friends who'll be missing her beach fashion shows...