Who? Liz Hurley and Shane Warne
What? Liz 'n' Shane were two of a clutch of celebs invited to David Furnish's lavish 50th birthday. Elton hired the Beckhams' and Princess Anne's wedding planner Peregrine Armstrong-Jones to sort the £2m party in Los Angeles, which was attended by the likes of Rod Stewart, Ringo Starr, Michael Caine, Shirley Bassey, and Sharon Stone. We'll gloss over that fact that we're still waiting for our invite Peregrine...

And what of Liz's dress for this auspicious occasion?

It was plunging and bridal. Plidal, if you will.

We just hope the wedding connotations didn't freak Shane out too much.

Where? Los Angeles.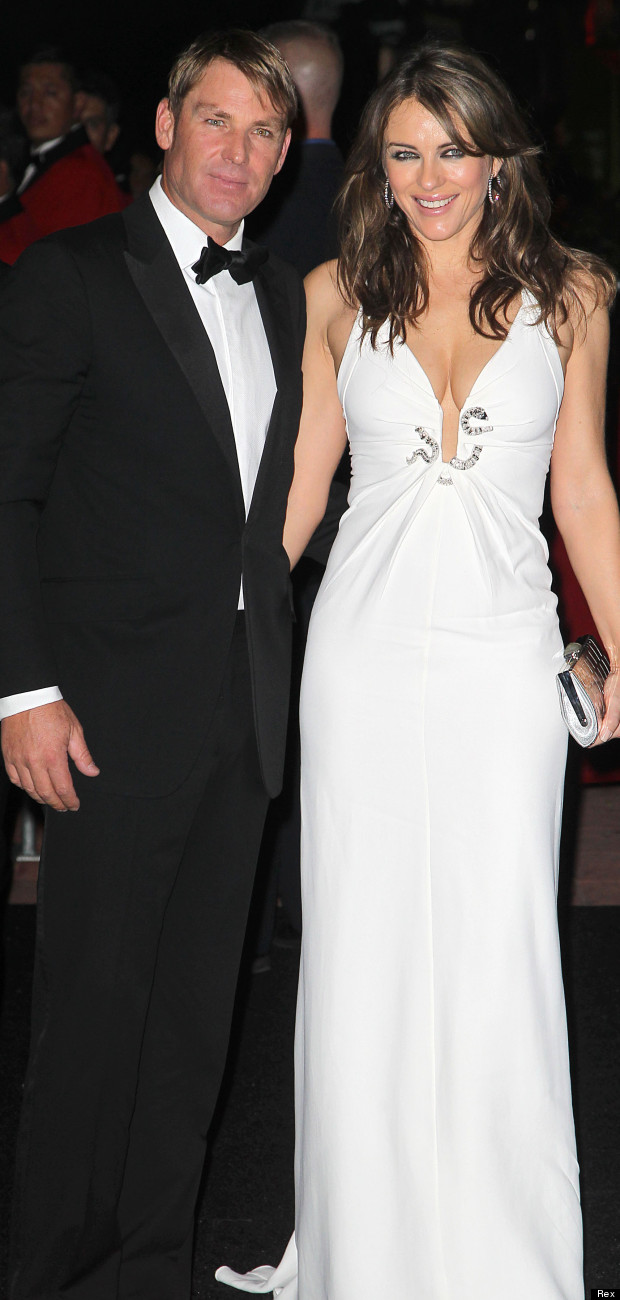 Thoughts on Liz's look? Let us know...