Who? Dawn French and Jennifer Saunders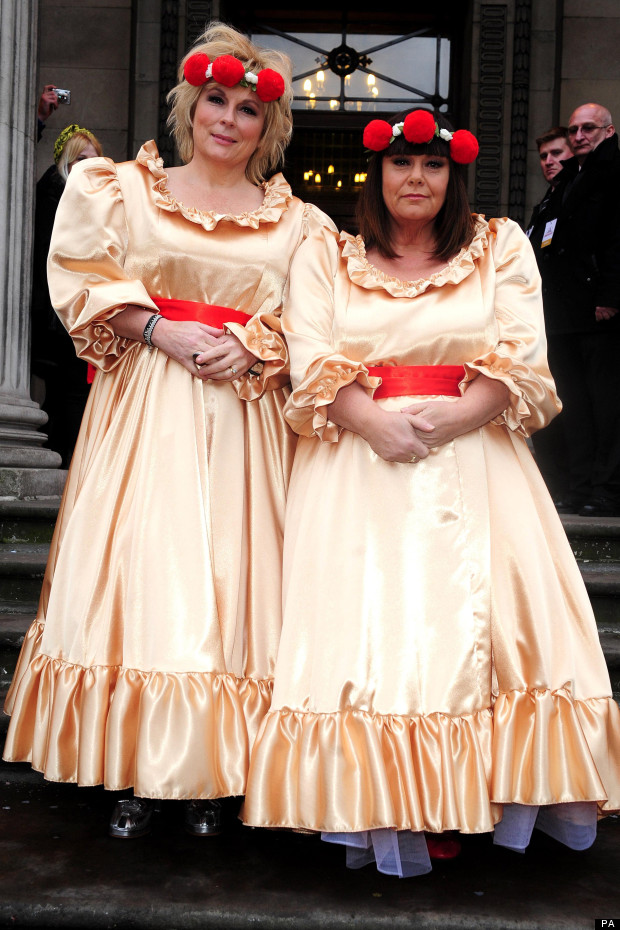 What? Comedian Miranda Hart was tasked with organising a real wedding yesterday as part of her many challenges to raise money for Comic Relief. And, who better to recruit as bridesmaids for the genuine nuptials at London's Marylebone Old Town Hall than Dawn French and Jennifer Saunders. Clad in gold frocks and hair garlands garnished with red noses that would make even Katherine Heigl's character in 27 Dresses shirk, the pair were at risk of upstaging the bride and groom.

Where? London, 15 March

Verdict? Even dressed like matching toilet-roll-toppers, we'd welcome this pair as part of our bridal party - and it was all for a good cause too.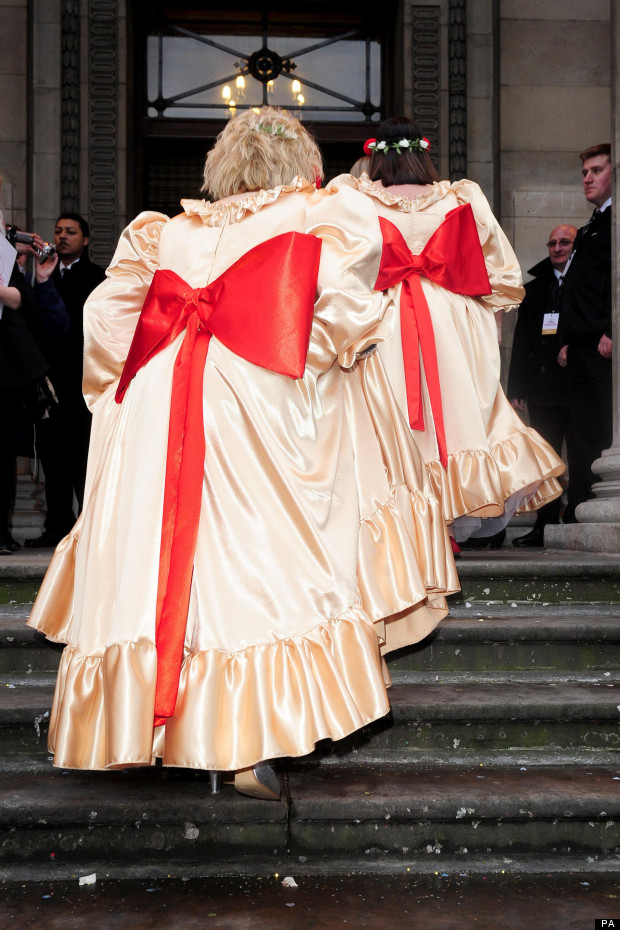 Or, if you're more traditional, check out our wedding inspiration gallery below.