Mexico appears to have brought its hot and sunny weather to the capital, as London Mexfest kicks off this week, celebrating the country's rich array of cultural contributions.
Running for four days, this year's event gives the capital a dose of Mexico's film, architecture, music and contemporary art, in a creative space of exhibitions, outdoor cinema, free live music and discussion panels.
Highlights include music from Grupo Mono Blanco & Gil Cerezo at the Victoria and Albert Museum, Mexican themed outdoor film screenings at Canary Wharf courtesy of Mexican street food restaurant Wahaca, as well as a series of talks on architecture from Victor Legorreta, Miquel Adria and Michel Rojkind at The Royal Academy of Arts.
Mexican actor Diego Luna will be attending London Mexfest, known for his acting and directing work in his native country, along with roles in American films, including The Terminal, Milk and Frida.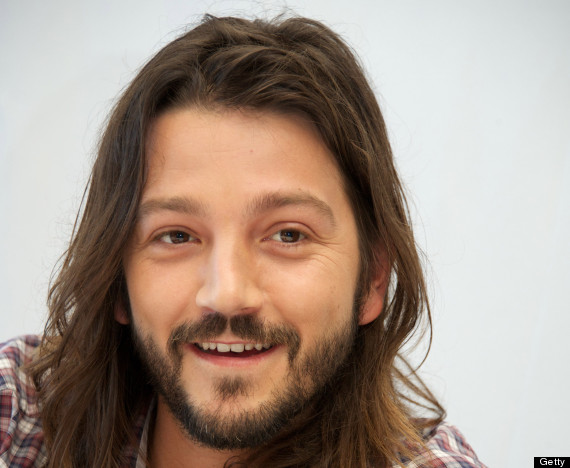 HuffPostUK caught up with Diego Luna to chat Mexican culture in London:
As a Mexican, what do you hope Londoners will take away from London Mexfest?

I'm half British from my mother's side, so half of my family are in London, but in many ways Brits and Mexicans are very far away from understanding each other.

So London Mexfest will allow people to see what's going on in the Mexican film industry, and also the music industry, which is new, young and fresh, with similarities to those industries in the UK.

The festival is a great chance for artists visiting from Mexico to interact with an audience from the UK, along with a cool selection of films and round table discussions and conferences.

What aspect of Mexico are you most fond of?

Mexico is quite a complicated place; it's not the same Mexico for every Mexican. It is a country with many issues, a lot of poverty, a lack of education, but at the same time there are a few people who have many possibilities, who have a lot of freedom. I'm part of that section of Mexican society. There is a feeling of freedom in Mexico that I don't get anywhere else. It is a country where in two years my company has made 15 films, we have a film festival - and I'm just in my 30s.

Mexico is a country where if you get the chance and you're clear about what you want, anything can happen.

What do you miss most about Mexico when working abroad?

Our film production company is based in Mexico, where most of our projects are generated, with an office in America. We can shoot anywhere around the world, but a good part of the work is in Mexico. But when I'm working abroad I miss being in Mexico, being part of it, and I miss my family - not just my blood family, but the family I work with. I have to say that there is nothing like the food in Mexico - the seafood in north Mexico is unbelievable.

What one Mexican film would you recommend to our readers?

That's a very hard question. I think people should go and see the most recent Mexican films and then go backwards to find out the history behind that film. When it comes to Mexican culture, you should start with what's going on today, otherwise you'll get this dated romantic and folky impression of Mexico, which is just one angle on Mexico.

In your working life you've worked with some other big names in show business, what are the most memorable moments?

I grew up with Gael García Bernal, our parents used to do theatre together and we started acting very young - I was about six and Gael was eight. When I starred with Katy Perry in her music video The One That Got Away [below], she was playing herself and I found her relaxed and easy going. We played and made little films within the video, we had a lot of fun, and we had a great director.
London Mexfest runs from 11 - 14 July: