The fashion world watched with bated breath as Dior this afternoon (and a couture collection, at that.)

Every international fashion editor was sitting present and correct on the front row, as well as a whole host of big name designers - Donatella Versace, Riccardo Tisci, Alber Elbaz, Christopher Kane, Marc Jacobs, Diane von Furstenberg, to name but a few - while the likes of Marion Cotillard, Sharon Stone and Jennifer Lawrence brought some A-list sparkle to the Paris show.

So, no pressure then.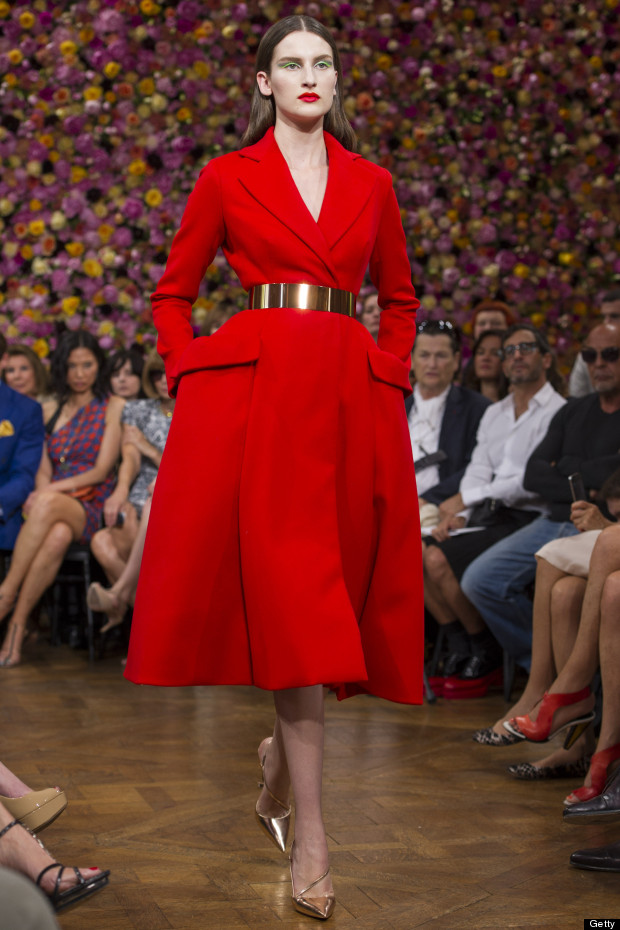 But Raf needn't have worried. What followed was a collection packed full of simply stunning couture creations - all cinched waists, exaggerated hips, full voluminous skirts and romantic strapless necklines - very Dior, very Raf, and the likes of which will no doubt be seen flooding red carpets in the coming months.

Bravo, Simons!

Check out show highlights for yourself, here: