Dita Von Teese must be a dream for drinks brand Cointreau - she looks utterly glamorous in a gown but she's not averse to taking off the vast majority of her clothes and standing next to a branding board. It's like product promotion GOLD.

And that is why we have the NSFW Bird of Paradise: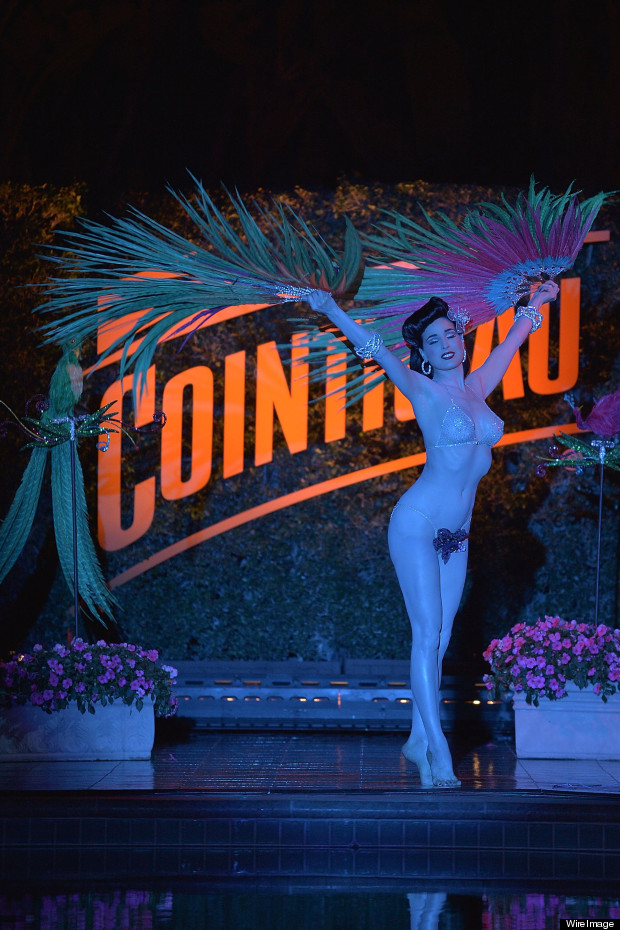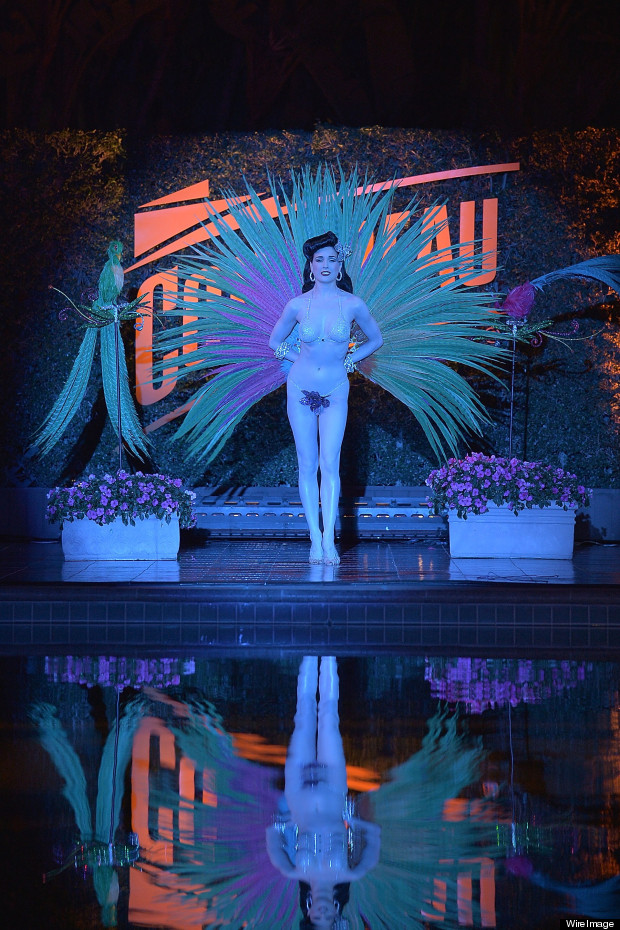 Well, Bird of Paradise is what we're going with but no-one on the MyDaily team is a trained ornithologist so it's a complete stab in the dark. In fact our repertoire of bird knowledge is limited to: Seagull, pigeon, owl, peacock, robin, duck, penguin, parrot, pelican, flamingo, magpie, chicken, eagle.

ANYWAY, Dita was also on glam form for the earlier part of the evening wearing a white gown with floral embroidery and then later a sparkly sparkly (technical term) dance outfit.