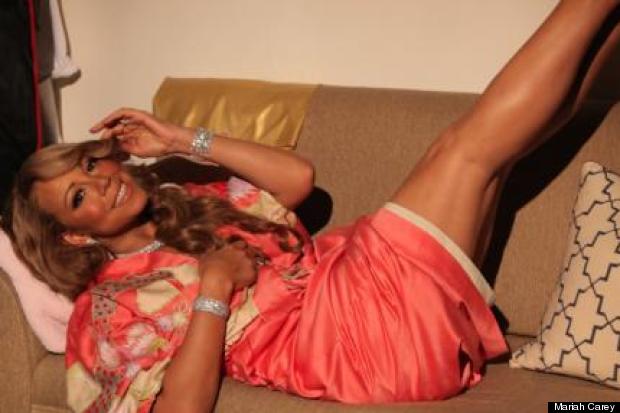 We love a good diva moment here on the MyDaily team and so it should come as no great surprise that we keep close tabs on every picture Mariah Carey chooses to put out.

So what's Mimi up to at the present time?

She's chilling on the sofa. In a coral pink silk dressing gown, a heap of diamonds, full hair and makeup and with her legs elevated (presumably to stave off a dramatic fainting fit?)

Disappointingly though, this isn't a photo of how Mariah just happens to look at 3pm on an average Sunday afternoon (that we know of) but a picture tweeted from the set of her Triumphant (Get Em) video shoot.

On a more positive note, perhaps the video will turn out to be a documentary-style thing and this part is where we see what Mariah likes to do at 3pm on an average Sunday afternoon.


On the set of the TRIUMPHANT (Get 'Em) video shoot. Get ready for a triumphant week, we have surprises every day! twitter.com/MariahCarey/st...

-- Mariah Carey (@MariahCarey) July 30, 2012