Posh has headed to Las Vegas and Dallas to showcase her Victoria Beckham clothing collection at luxury retail store, Neiman Marcus - and, boy, does she want everyone to know she's in town.

Followers of her Twitter page might have noticed that three tweets in a row ended with the words "in Vegas".

But she does seem to be having a ball.

First up, she spotted an eccentric in the street, whom she took a picture of, and wrote: "10am in Vegas!"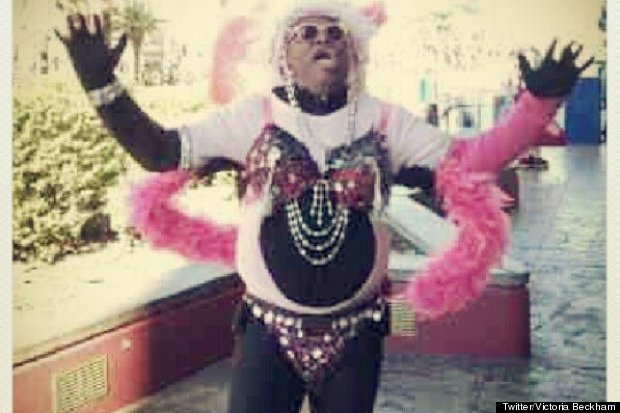 Next up, a stylish sunrise in Sin City: "Dressing gown and Manolo's in Vegas!"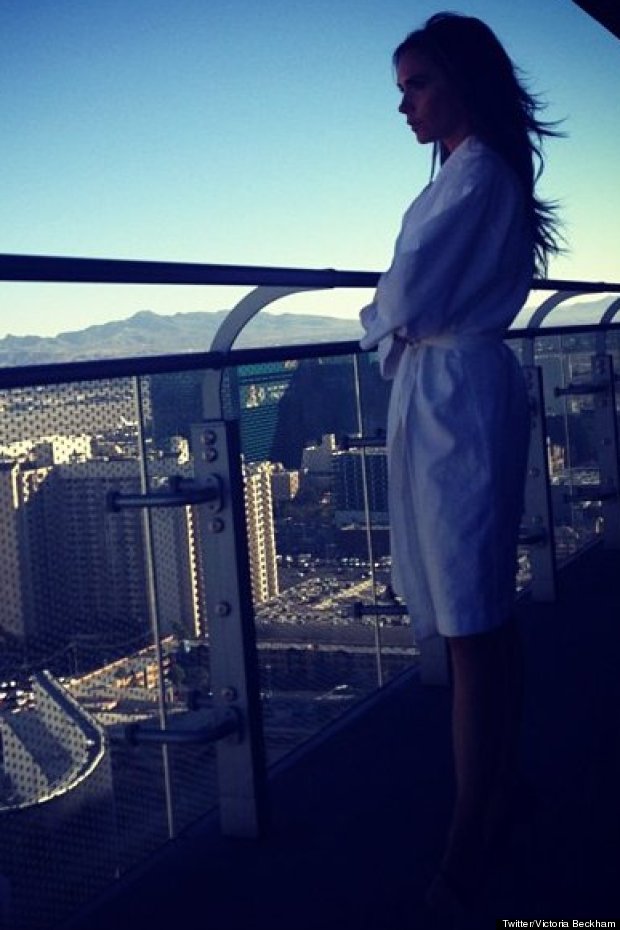 And, possibly at a studio, she donned a bright orange mini next to an enormous disco ball, and wrote: "Got to have fun shooting in Vegas!"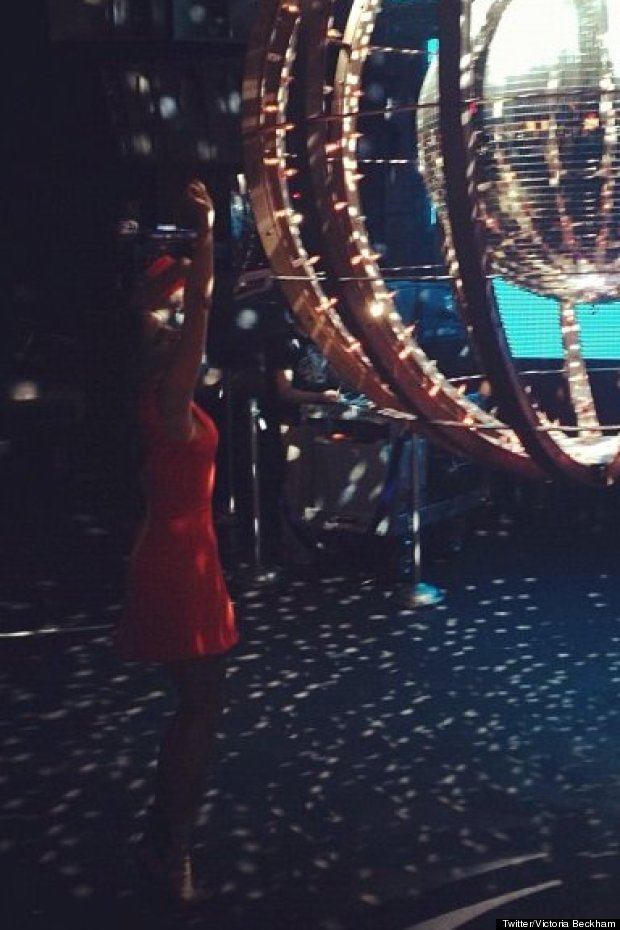 That's the life, hey, VB?

See more Mrs Beckham pics here: