Is Avril Lavigne still 17? Well, it certainly looked that way when she rolled up to the 44th Annual Songwriters Hall of Fame event in New York on Thursday with Nickelback boyf Chad Kroeger.

The blonde, who is in fact 28-years-old, donned a bright red mini dress, black heels, the obligatory indie rocker braceletes and a hella lot of eyeliner.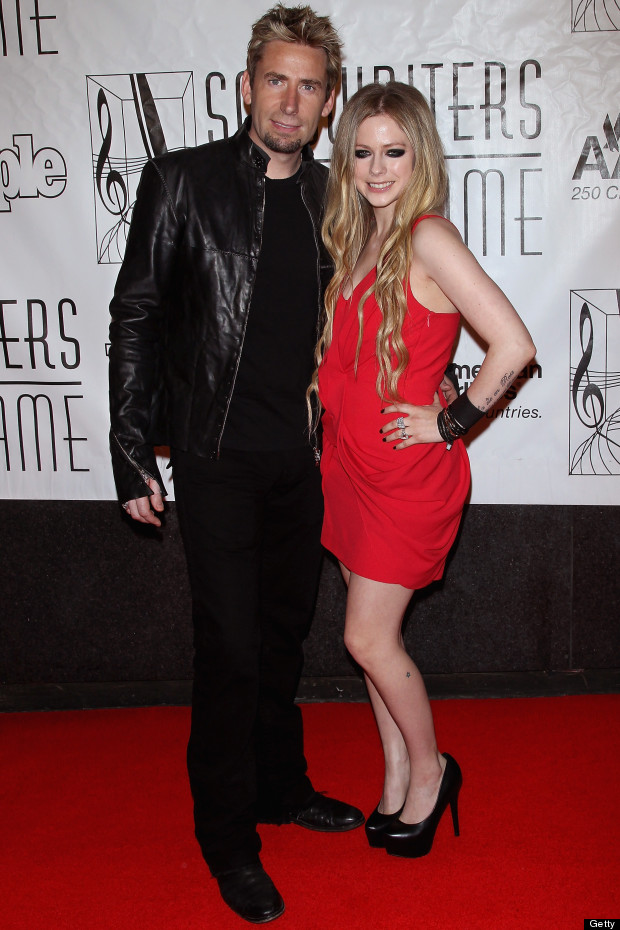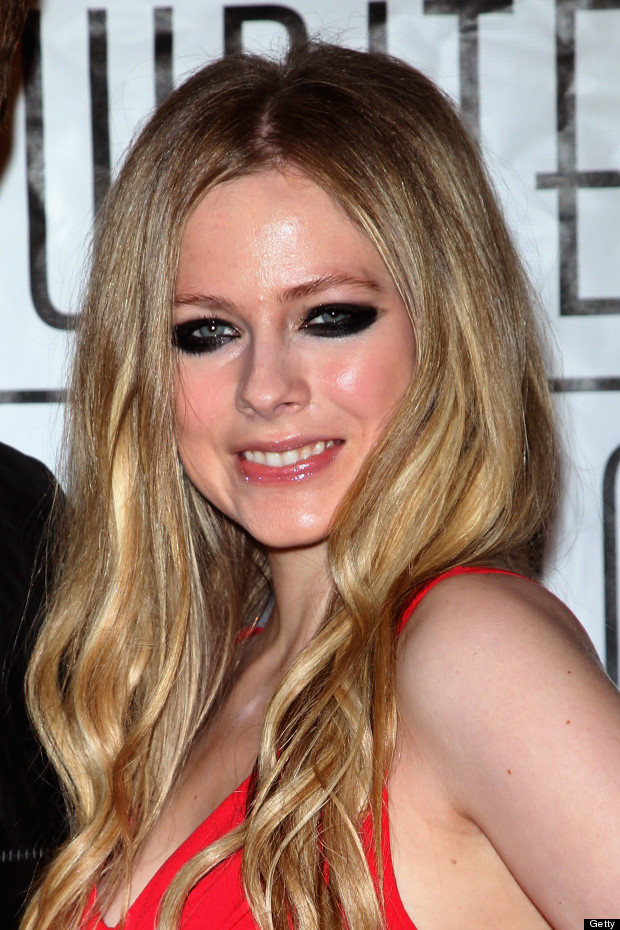 Taking the smokey eye trend to new heights, was Avril trying her back to bring back emo? Gosh, remember emo? Let's not bring that back, please.

While the Canadian singer didn't look a day older than her Sk8er Boi days her beau Chad was unrecognisable. What happend to all his hair? AND is he wearing fake tan?

So many question, so little time. Shall we just look at pictures of AL instead? Yeah...