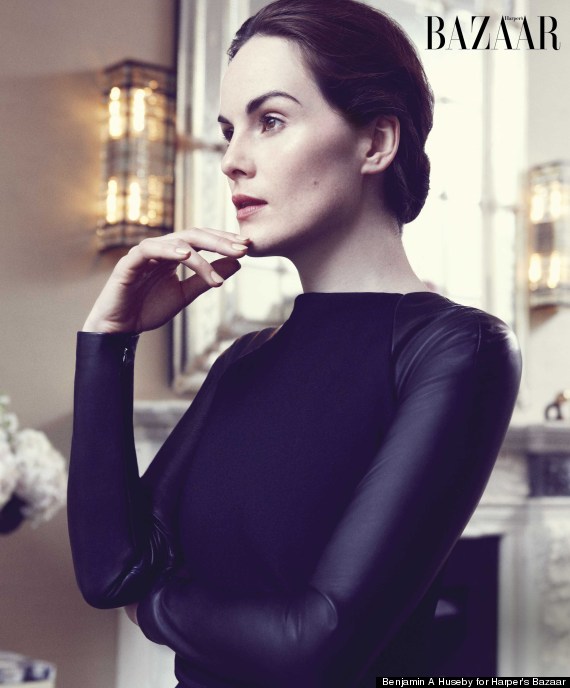 The September issue of
Harper's Bazaar
features
Downton Abbey
actress Michelle Dockery getting her aristo-chic on for a photoshoot with Benjamin A Huseby.
There was obviously a fair amount of
Downton
chat in the accompanying interview (more on that further down the page) but our favourite tidbit was Michelle deciding that if Lady Mary were real AND living today she would be all about the Armani because it's simple and clean. Other thoroughly modern Mary facts are: "She'd be in charge, her own boss. She'd have married very well and maybe had kids, but I don't think she'd be particularly maternal."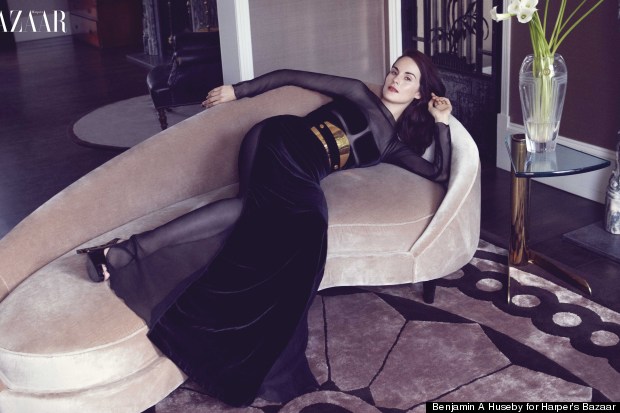 For further
Downton
illumination, we have the following: "Until then I'd played much more vulnerable parts, but I remember coming out of the audition, and Dan Stevens [who plays Mary's handsome love interest, Matthew, and with whom Dockery previously appeared in the TV movie The Turn of the Screw] was in the waiting room. I said, 'Who are you up for?' and he said, 'Matthew.' She laughs. "I walked out and thought, Oh, that could work."
And attempting to explain the world's love of all things Downton: "I think some period drama can be quite alienating, but Downton isn't. This is going to sound quite, um, pretentious, but someone said that it's like a soap written by a poet."
And in ARISTO-EXERCISE NEWS (yeah, it's a bit niche): "You can't really exercise in a corset."
Harper's Bazaar's September issue hits newsstands August 21. See more at www.harpersbazaar.com/michelledockery