Earlier this week we were asking, "What the hell has Tulisa done to her face?" and now her apparent identity crisis shows no signs of slowing. Oh dear.

The ex N-Dubz singer and former X Factor judge has now gone and dressed up like a naughty-cheerleader-cum-secretary and struck a seductive(???) pose for the camera.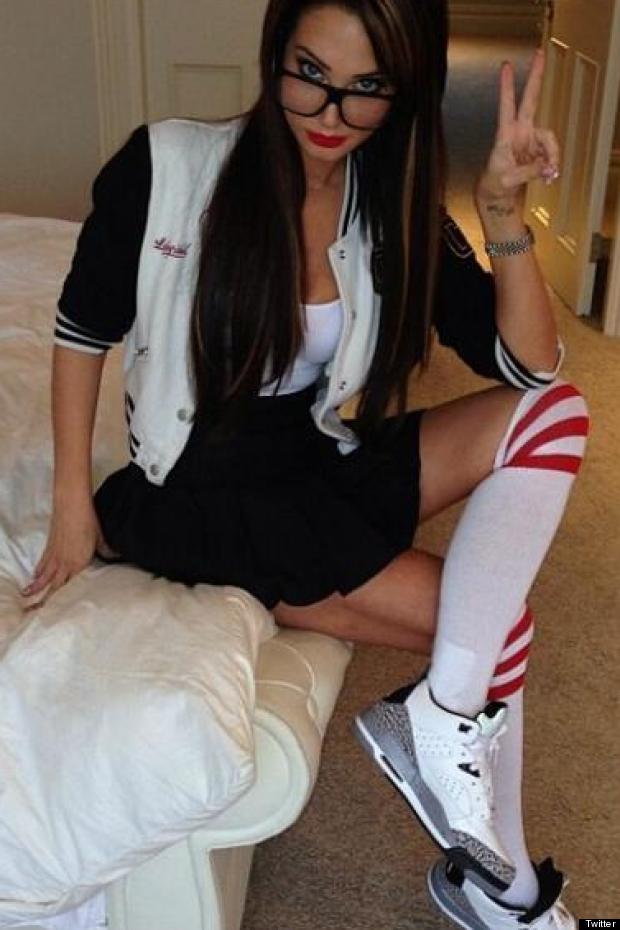 Making headlines after she was allegedly caught fixing an £820 cocaine deal, being arrested for said coke deal, facing a potential £1m financial hit and then confronted by a stalker at her Berkshire mansion, it's been a rough old month for Tulisa.

It's probably no wonder her head's all over the shop. But we're still speculating over how her lips suddenly got so plump.