Drew Barrymore is a not-so welcome reminder that it is ACTUALLY Spring! You can forgive us for forgetting, right? The star was chic as she was spotted out and about in the Big Apple sporting floral print jeans.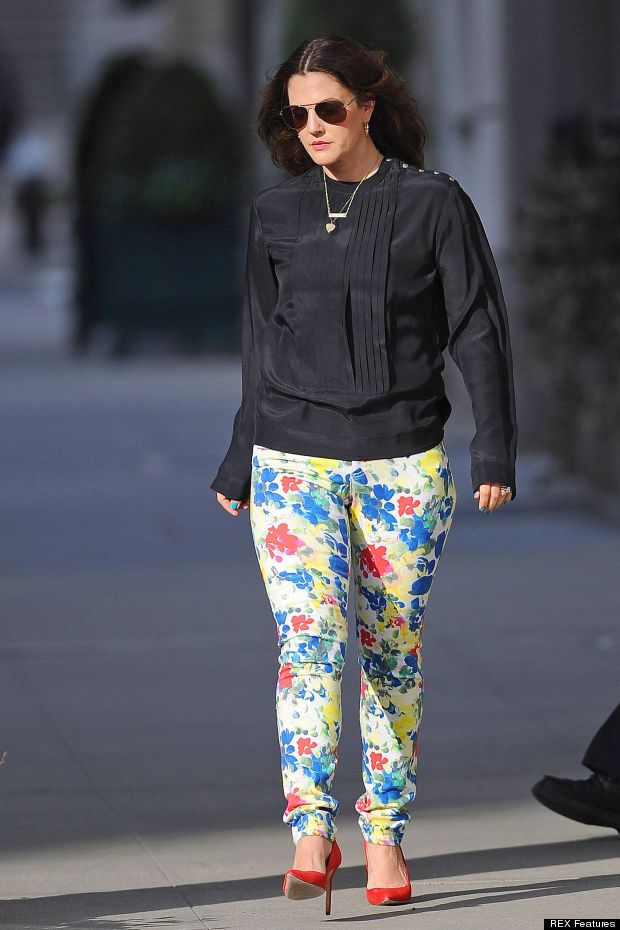 Although she looked fab as she teamed her skinnies with a simple black blouse, red courts and shades we can't help but shake our fists in rage over the fact it's totes freezing this side of the pond.

We've got our floral print at the ready, but thanks to March sleet our Spring ensembles are still a'hanging in our wardrobe collecting dust *sigh*.

If you're not quite geared up to take on Spring (when it EVENTUALLY) then take a look at these fabulous finds: stripe skirts, wow wedges and statement shades. Yes please!