The London 2012 Olympics has been an emotional rollercoaster for everyone - including the Duchess of Cambridge.

On Thursday we witnessed the Duke and Duchess get caught up in the action, while yesterday Duchess Kate was spotted enjoying no fewer than three events.

Kate kicked things off at the athletics to watch Jessica Ennis' impressive start in the heptathlon. This was followed by a jaunt to the hockey arena to support Team GB in their game against Pakistan. It was at the swimming during Rebecca Adlington's quest for gold in the 800m freestyle final, that Kate could no longer bare the tension, watching the race through her fingers.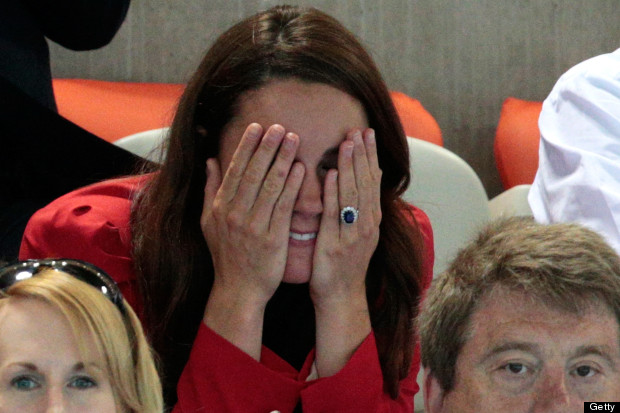 The Duchess was all smiles at the hockey earlier in the day.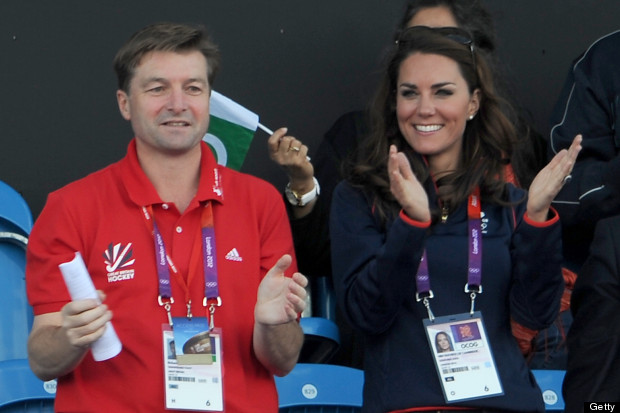 Duchess Kate wasn't the only Royal getting in on the action. Princess Beatrice - along with boyfriend Dave Clark - braved the weather in good humour at an equestrian event at Greenwich.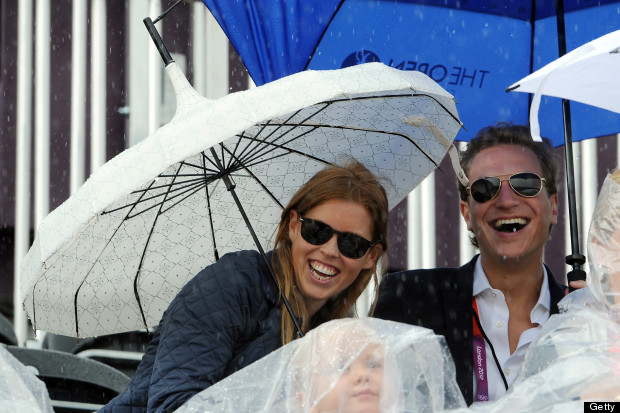 And here are some more emotion moments via London 2012. If this gallery doesn't make you smile, you must be made of stone.