Who? The Duchess of Cambridge, aka Kate Middleton, aka K-Middy.

What? Making her first public appearance since the announcement of her pregnancy, if this is a sign of maternity wear to come, we're quite excited. The Duchess proved she wasn't going to let morning sickness keep her down, and looked stunning in a forest-green gown by Alexander McQueen, which feared a little peekaboo split at the front. She presented the Lifetime Achievement Award to Seb Coe, the chairman of the London Organising Committee for the Olympic Games, and then stayed on stage to hand the Sports Personality of the Year Award to Bradley Wiggins.



Where? Sports Personality of the Year Awards, London, 16 December.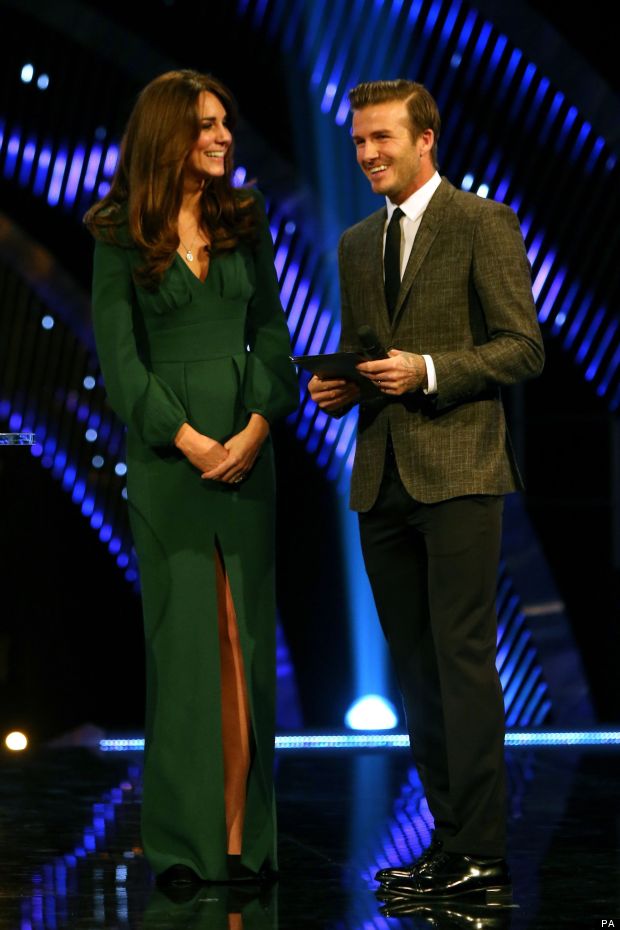 Verdict? This is signature Kate style - completely classy, not too tight, not too revealing, but a little hint of sexiness shining through. What do you think of the look? Leave a comment below and see more pics of the Duchess at the Sports Personality of the Year Awards here:

23 PICS

See all the star style here: