As far as big trends go this summer (plastic, leather, metallic, bum bags, jelly shoes) you've got to be all in to really pull them off. Better yet, put an entire outfit together and wear them all. With a crown.

Now dungarees have made a come back (gotta love the whole 90s revival thing) surely this takes the sartorial pressure off somewhat? Jelly shoes and neon (frilly) socks are not for every girl but a pair of denim dungarees are far more user-friendly.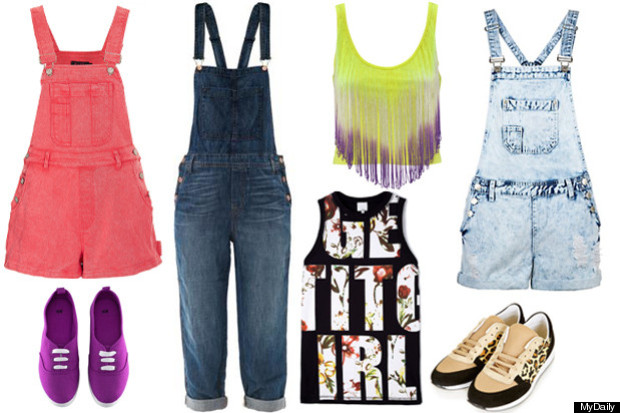 Before you deny yourself a pair - you SO don't look like a nine-year-old - consider teaming them with a plain white t-shirt and Converse. Easy, accessible and totally versatile - do dressed down acid wash or wear yours with summer heels and a red lip. Here's a line up of our fave styles...