Rosie Huntington-Whiteley is a stunning model who could pretty much look good in anything she threw on. But did she manage to pull off this Boy In The Striped Pyjamas-style jumpsuit?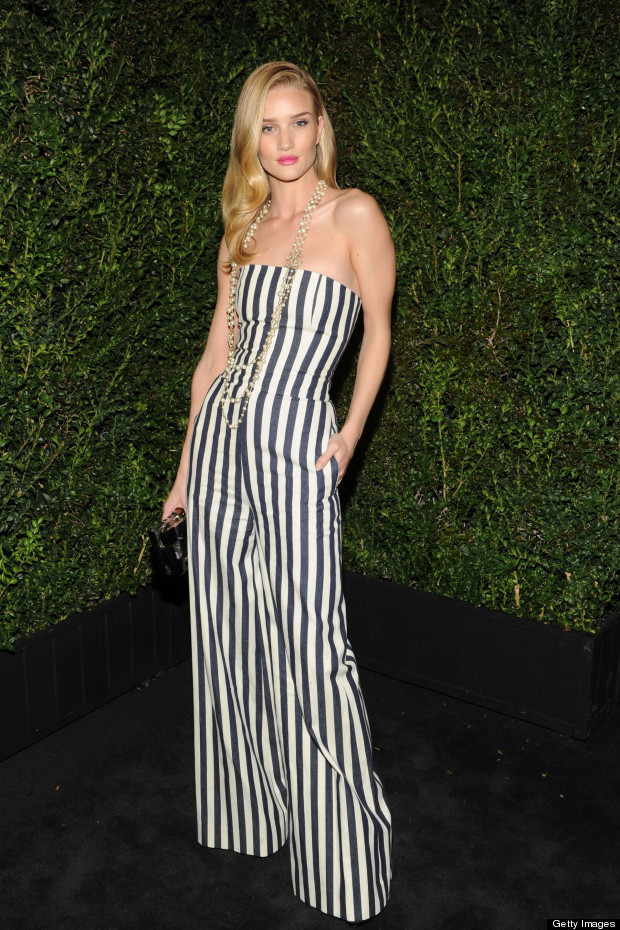 Actually, yes, we think she did.

The wide-legged onesie made an appearance at the Charles Finch and Chanel Pre-Oscar party at the Madeo restaurant in LA, and Rosie prettied it up with a multi-layered long necklace and gorgeous polished waves.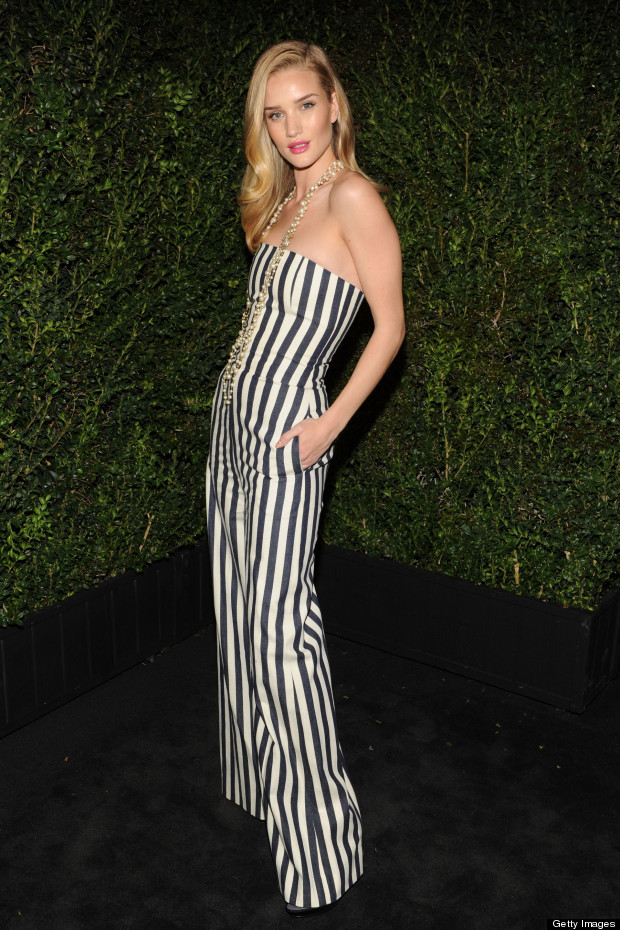 Jessica Chastain, Kate Bosworth, Andrea Riseborough, Rose Byrne and January Jones were among the other guests at the star-studded do.

See all the pics here: