When it comes to auctioning beyond-fabulous things at Christie's, Elizabeth Taylor's first wedding gown takes total precedence. Taylor married Conrad Hilton in 1950 when she was 18 years old - but the marriage only lasted for nine months.

The pearl embellished dress complete with fifteen yards of satin train, designed by Helen Rose, sold yesterday for a whopping £121,875 to an unnamed buyer. The custom made gown was expected to sell for between £30,000 and £50,000 but the actual figure went way beyond this. Clearly the bidder is all about Hollywood, fashion and that iconic Taylor. Bravo!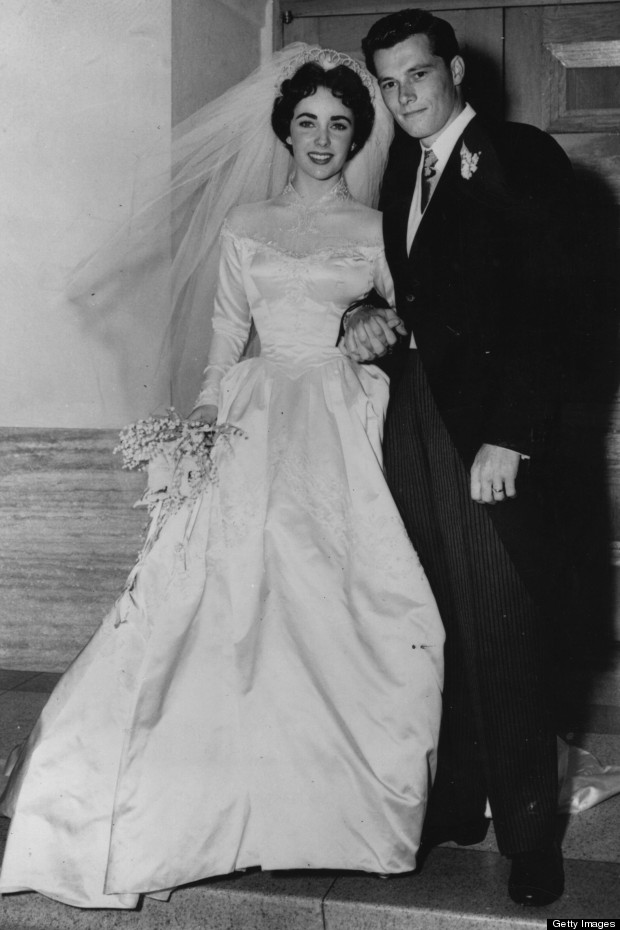 Take a look through this vintage portfolio of Taylor's 60-year career. Stunning, completely stunning...