Who? Emily Blunt.

What? Showing everyone how to do a cutout dress in style on the red carpet; no indecent flesh-flashing or muffin tops hanging out here. The actress was stunning in her white form-fitting frock with its tiny slashes on the shoulder and at the waist giving another nod to sexy.

The subtle blonde locks. the bronze metallic stilettos, and perfect-as-usual makeup all added up to create a blimey-doesn't-she-look-amazing ensemble.

Oh, we'd better mention that hubby John Krasinski looks pretty sharp in his grey suit, too (we don't like to leave anyone out).

Where? The National Board of Review Awards Gala, New York, 8 January.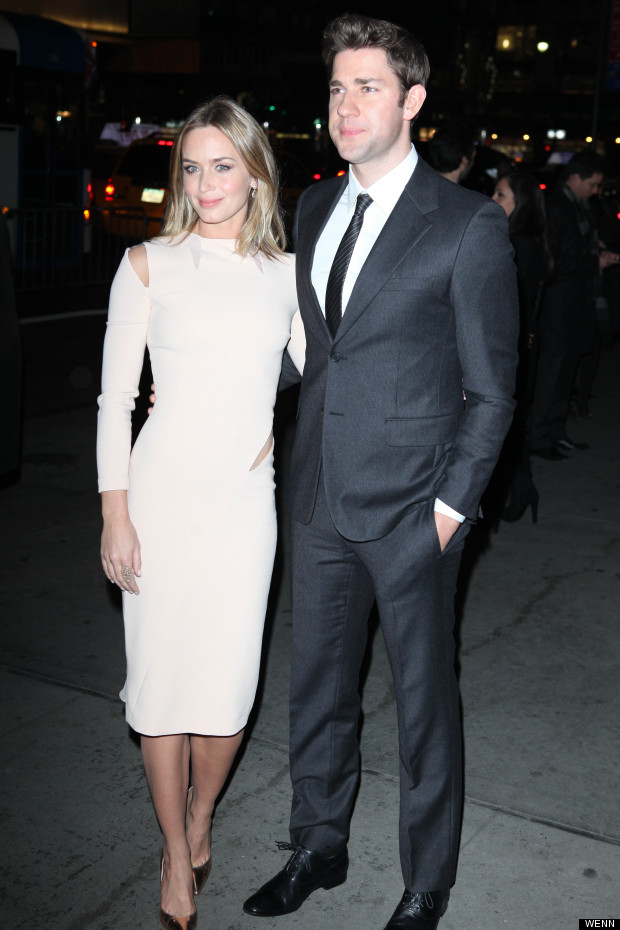 Verdict? Love at first white...

More gorgeous blondes here: