We love a girl who can rock a cool but casual look and Emma Stone desires a prize for her street style.

The actress, who can do no wrong in our eyes, was looking fab as she wandered around New York City.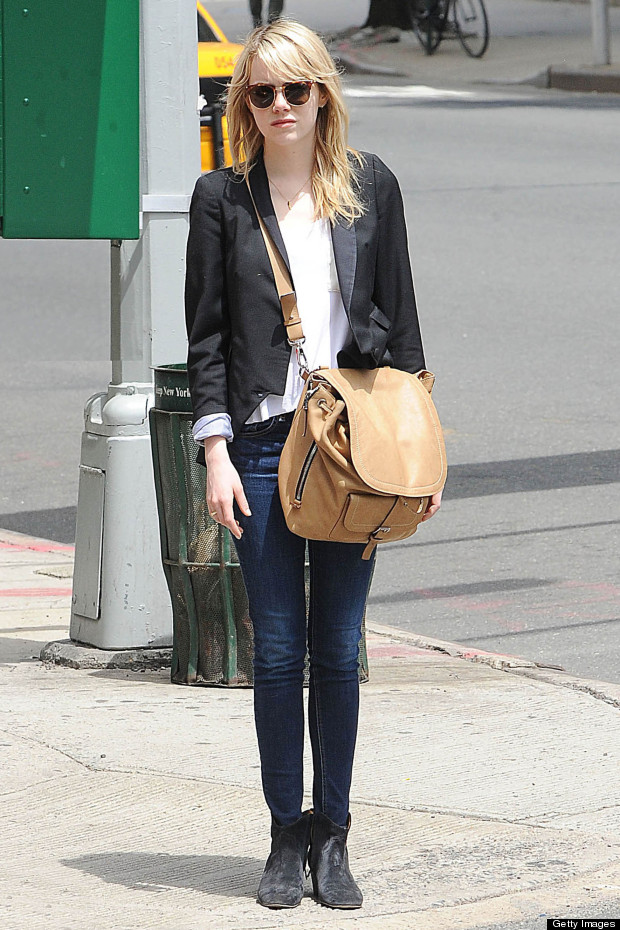 Emma has got this city chic look spot, combining an on trend black blazer with some skinny jeans and a cute pair of ankle boots.

Hitting the streets of the Big Apple yesterday, Emma completed her look with a pair of sunglasses, a gorgeous bag (LOVE that bag) and her tousled locks. Perfect.

Hats off, Emma. We salute anyone who can pound the pavements rocking some seriously slick style.

We just wish the sun would start shining again here so that we can pull out some of our spring/summer staples.

Want to check out some more of Emma's looks? Well - here you go!