Emma Watson eschewed her favourite hairstyle (the updo) in favour of a 30s-style pinned bob for the premiere of This Is The End in LA on Monday night.

And, while it's pretty enough, we're not entirely convinced it isn't a little ageing on the 23-year-old.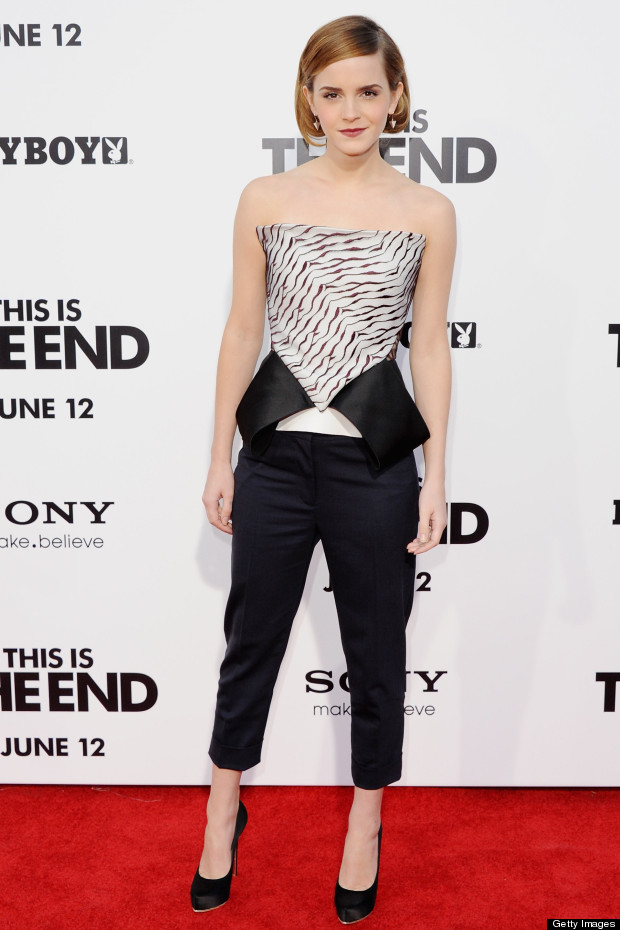 Her outfit, however, was age-appropriate and consisted of a Roland Mouret bustier, Phillip Lim cropped trousers, Salvatore Ferragamo heels, a Chanel clutch, and Roseark jewels.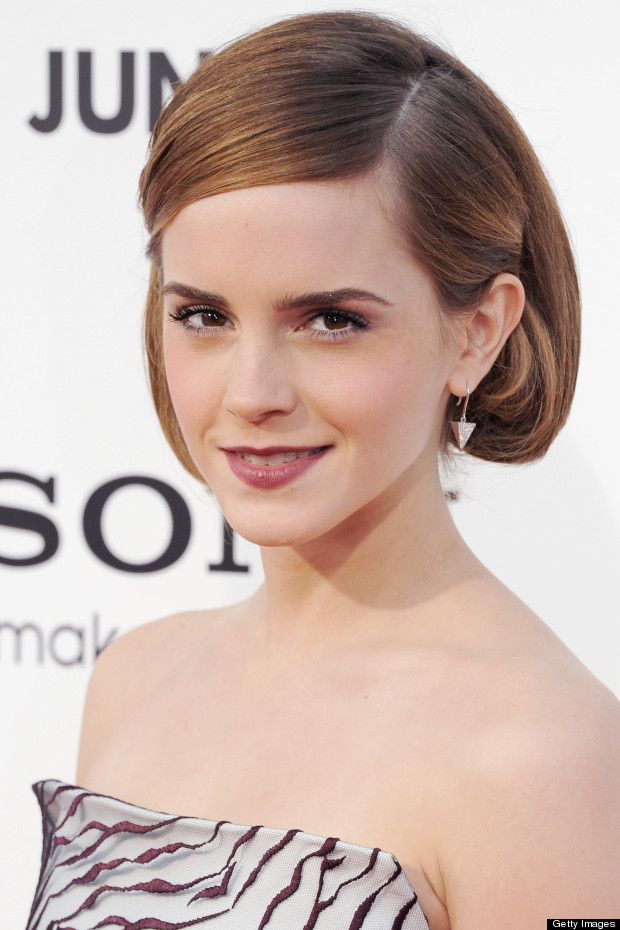 Flick through our gallery for more Emma Watson style below: