When it's freezing cold outside, our instinct tells us to prioritise staying warm over looking chic. Sensible yes, but what's a girl to do when her schedule is jam-packed with TV appearances and she can't afford to be seen in a pair of Uggs? For Emmy Rossum, the answer lies in the coat.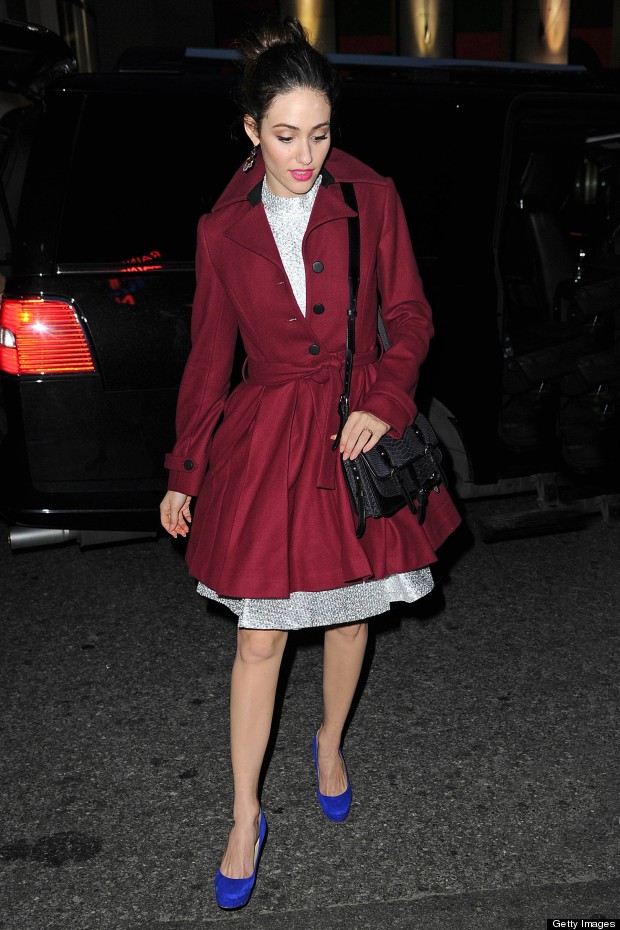 The actress ensured her style didn't slip as she travelled between performances on The View and Late Night With Jimmy Fallon in New York yesterday.

She shrugged off the need for any cosy accessories and instead, stuck to fitted, flattering outerwear. Emmy's belted berry number showed off the shape of her silver dress beautifully, while the black, buttoned-up style complemented her monochrome shift. Two excellent choices, don't you think?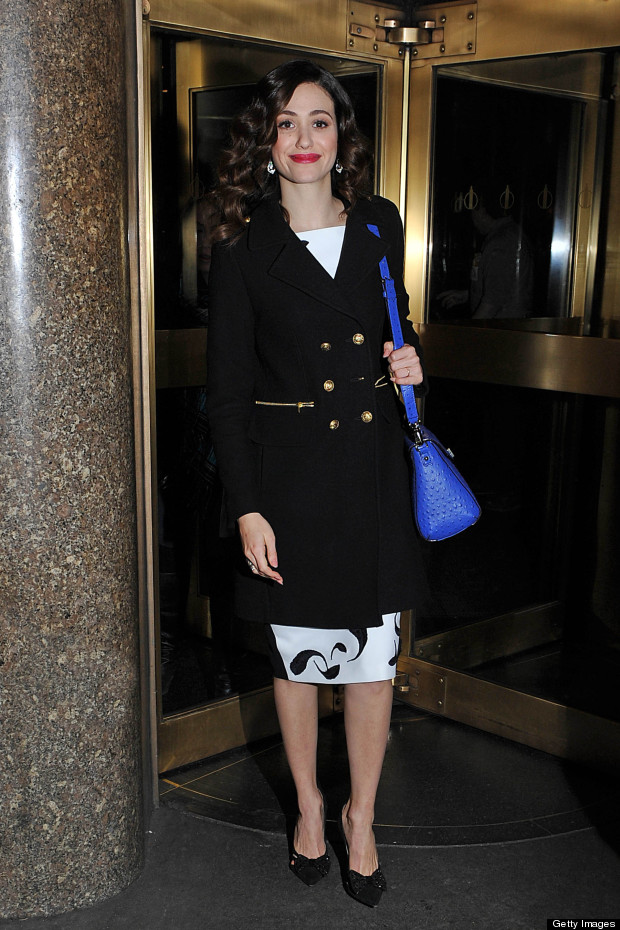 Here's our guide to the best Winter coats: