Hold the front page! We've all been waiting with bated breath (sort of) for Taylor Swift to shack up with a new beau, but never in a million years did we imagine she'd get cosy with Ed Sheeran! But guess what? This isn't the first time things have got all hot an heavy with Tay and Ed. According to The Sun the music-making pair had a secret romance last March before breaking it off to focus on their careers. SERIOUSLY?

Apparently our fave redhead even had a tattoo inked on his arm in tribute to Taylor's album Red - weird. A source allegedly told the tabloid, "Taylor has always loved Ed to bits. He's just an adorably sweet guy who makes her laugh and feel really confident.

"Harry had that irresistible bad boy thing but Taylor has realised she would rather give it a go with a guy who can make her happy on a different level."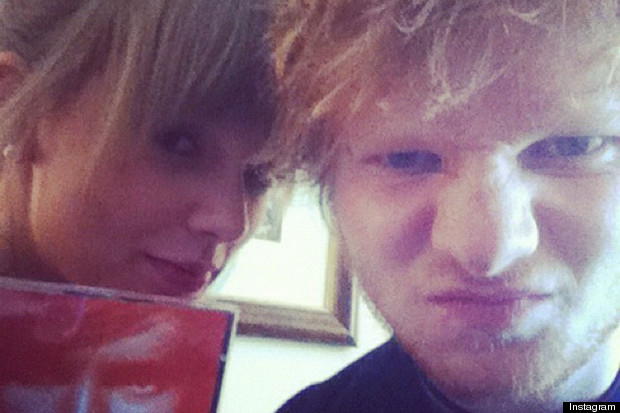 The pair are said to rekindled their romance after they spent the night together before the Brits Awards in February. According to US reports, they stayed up "talking" until 4am at Taylor's London hotel and Ed was spotted doing the walk of shame the next day.

Anyone else thinking how incredibly #awks it will be the next time Ed and Harry Styles hang out?