Could this be the most sizzling magazine shoot of the Summer?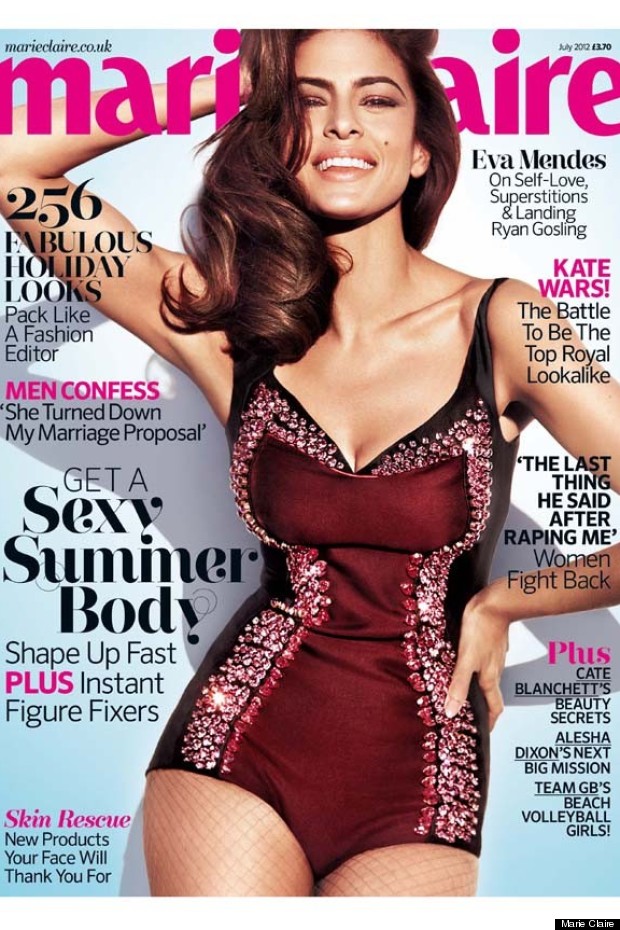 Eva Mendes stars in Marie Claire's July issue wearing a bejewelled, curve-enhancing swimsuit paired with fishnets, and that's just for the cover shot. Inside the magazine, Eva's oh-so-sultry shoot sees her pose in crop tops, leather gloves and the ultimate chic Summer staple - cat-eye shades.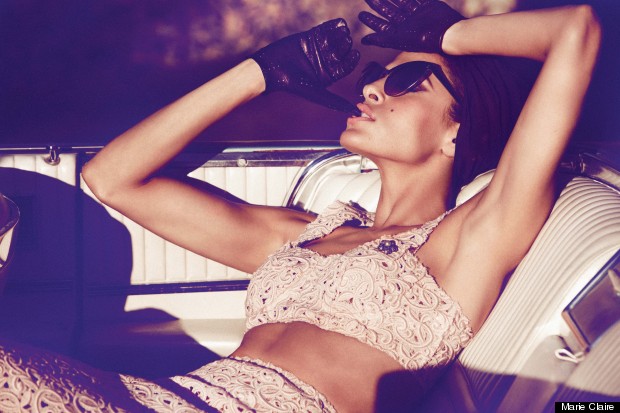 In her interview with the magazine, Mendes opens up about her acting idols (Julianne Moore and Annette Bening are her "girl crushes"), marriage, motherhood and her co-star (and rumoured boyfriend) Ryan Gosling.

Speaking about working with Gosling in her upcoming film, The Place Beyond The Pines, Mendes says, "He's your dream co-star... I have never felt so creatively satisfied on a film". Unfortunately, she stops there.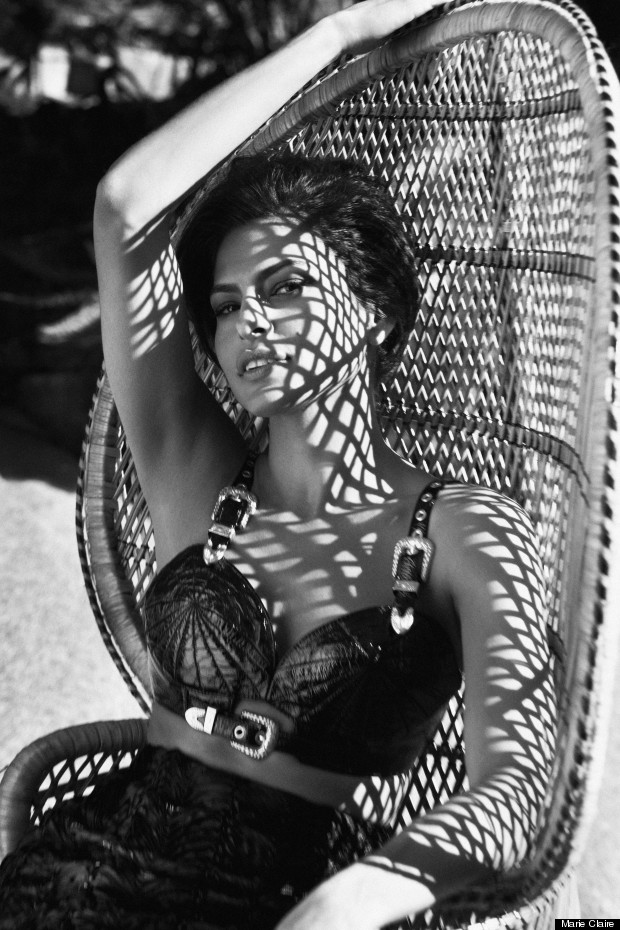 For the full interview, visit marieclaire.co.uk. Let us know how you rate Eva's cover girl look and see more celebrity brunettes below: