Ah, Eva Mendes: the sexy vamp with attitude whose sexy 60s style turns heads everywhere she goes... but, wait, she appears to have had a pretty-pretty makeover, and decided to turn up to The Daily Show With Jon Stewart wearing a Little House On The Prairie-inspired Broderie Anglaise-bibbed dress.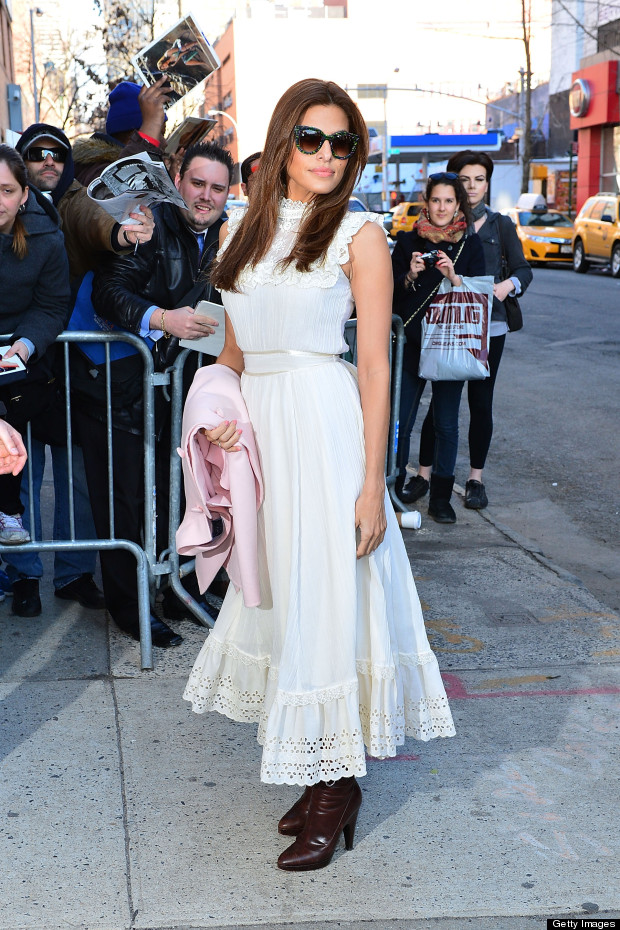 Where's the Eva we know and love? It's not to say she doesn't look pretty, because, of course, she does. But the 'oomph' seems to be lacking.

The peasant-style dress wasn't her only look of the day. For a private screening of her new film A Place Beyond The Pines at the Museum of Modern Art, she donned a 70s-esque khaki animal print jumpsuit with a waist belt and the same brown boots (getting better)...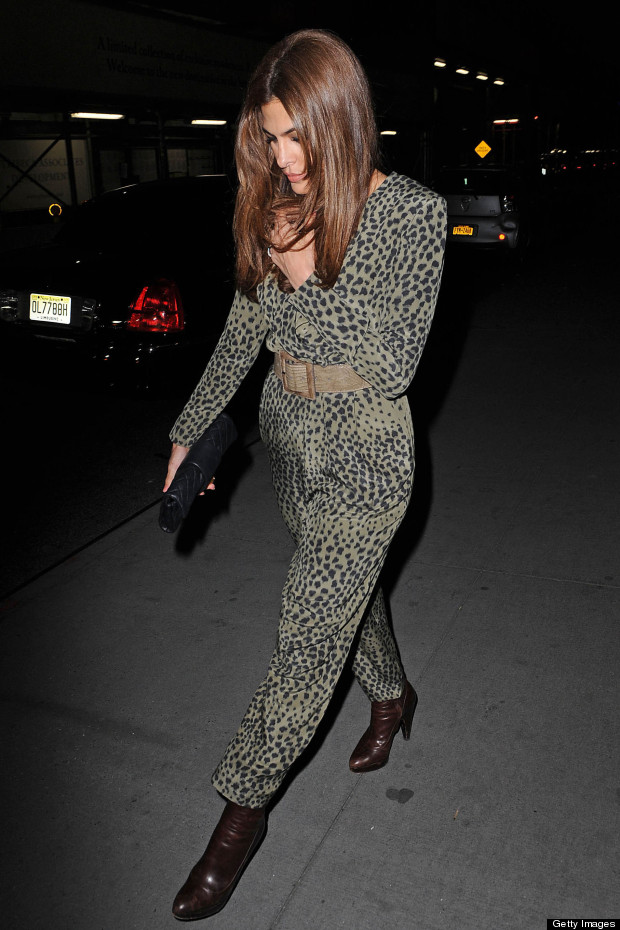 ... As well as a metallic and nude embellished shift dress, which gave more of a nod to the 60s-siren-Eva we know and love (much better).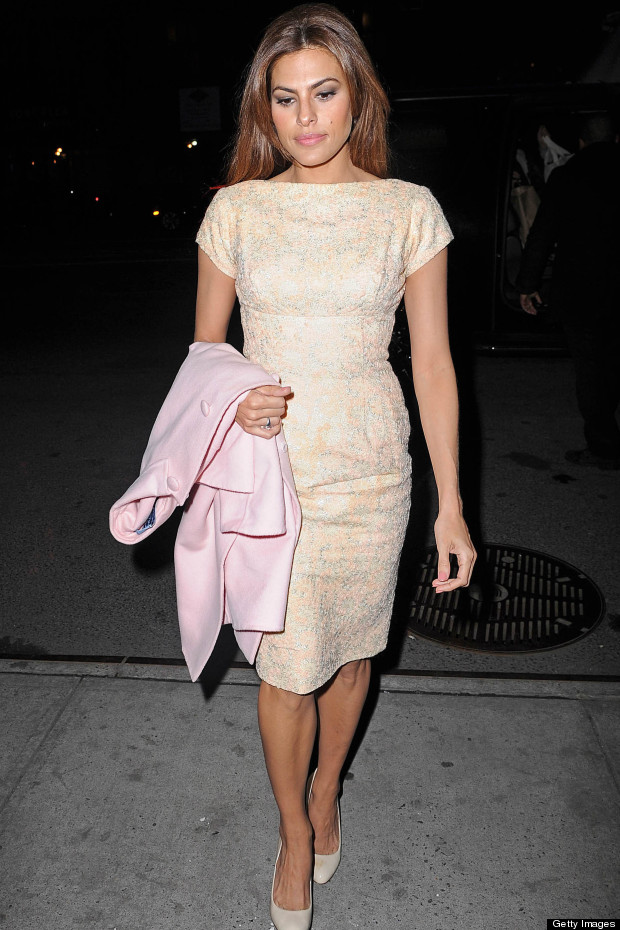 Which look did you like best?

Get your spring wardrobe started with these key pieces: