We're used to seeing Carol Vorderman in all manner of figure-hugging ensembles, and it seems even her casual looks are so body-cinching that they appear painted on.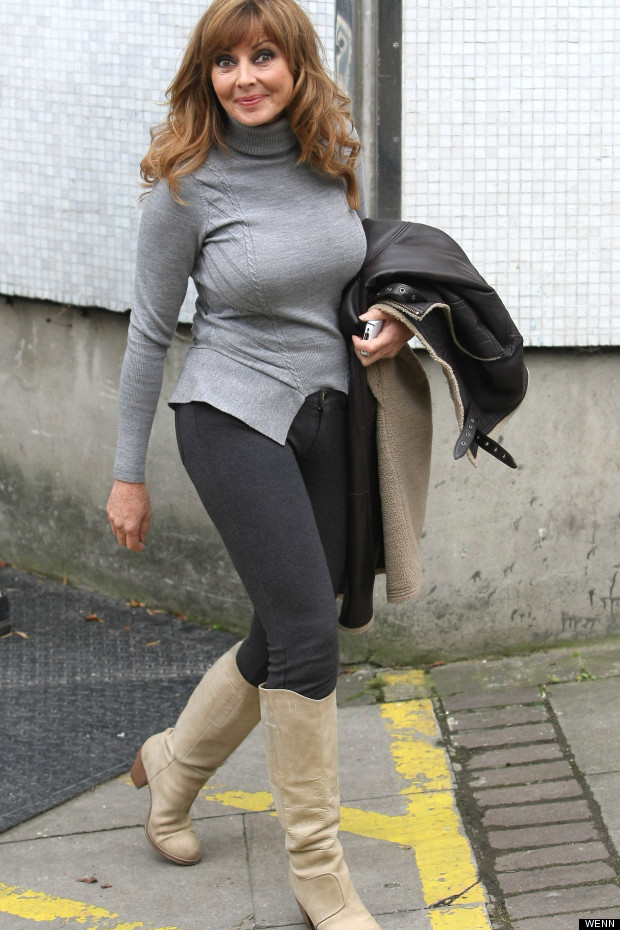 She was snapped leaving the set of Loose Women at ITV Studios yesterday in a fitted polo-neck top (with bizarre cut-out above the crotch), skintight black jeans and suede knee-high boots, with her now-signature Cowardly Lion-inspired coiffure.

Sure the 51-year-old looks fabulous (despite her slightly stunned expression). But does everything she own need to be so bust-defining? Surely those girls need some air once in a while...

Let us know what you think of the Vorder-neck and jeans combo and don't miss our gallery of other celebrities with fringes below.