At 58, Bruce Willis is still a bit of a dude, isn't he? The actor looked pretty pleased with himself as he hit the red carpet at the GI Joe: Retaliation premiere in New York with his stunning wife, Emma Heming, on one arm, and his daughter, Rumer, on the other.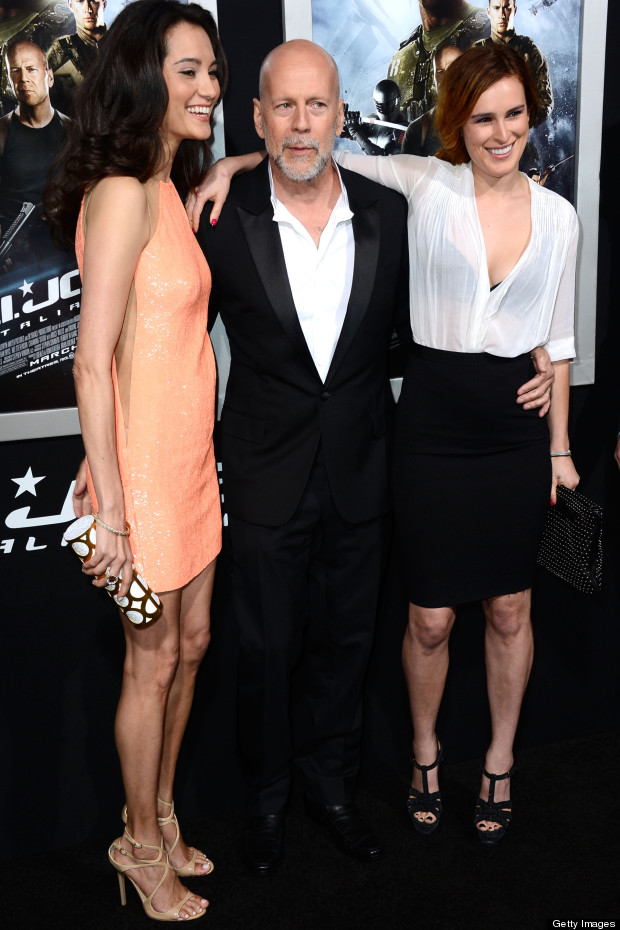 Emma looked heavenly in a sparkly peach dress an stroppy heels, while Rumer opted for the peekaboo look in a white shirt with a black bra visible underneath.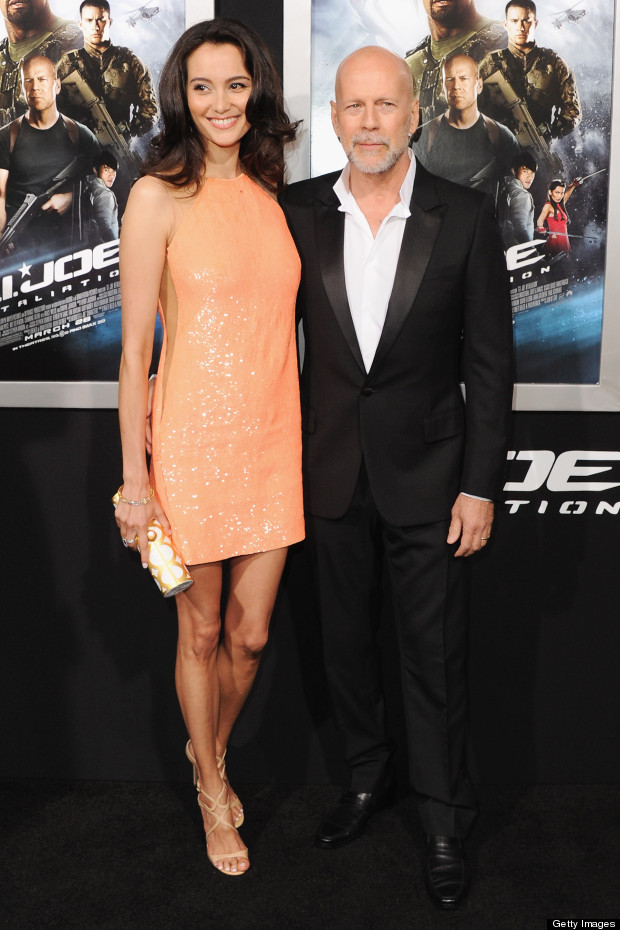 And Rumer obviously thought it was a good time to introduce her boyfriend of eight months, Jayson Blair, to the public.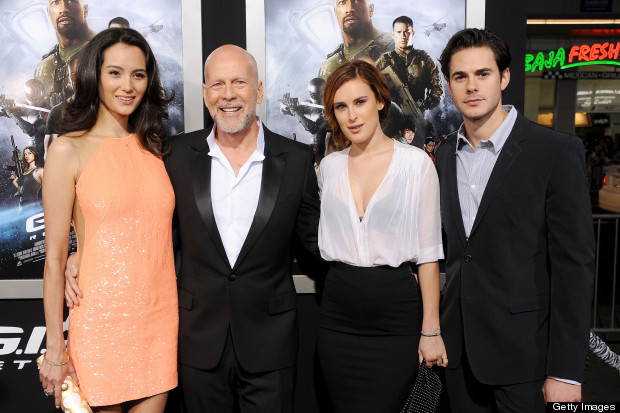 Definitely one for the family photo album...