Yesterday, it was Ryan Gosling and Bradley Cooper who caught our attention. Today, however, it's all about Gerard Butler and Aaron Eckhart at the premiere of their film Olympus Has Fallen in the Russian capital Moscow.

First up for your critical eye is uber-confident Gerard Butler. The actor put on a show, pulling poses in a purple suit and pink shirt. Is this more used-car salesman than dapper man-about-town?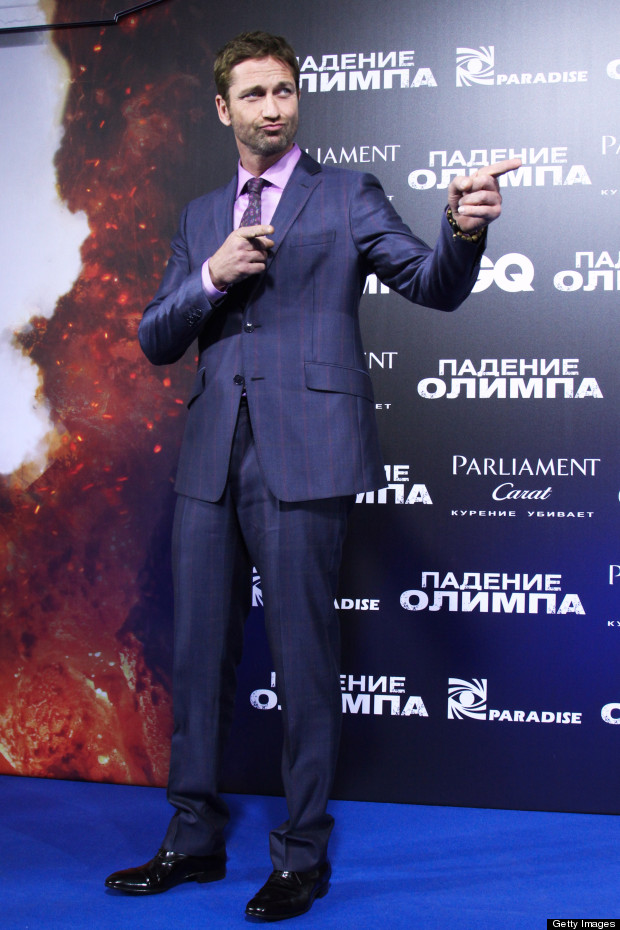 Meanwhile, a more modest Aaron went for all black - even his expression is a little dark. Too cool for school or played-down chic?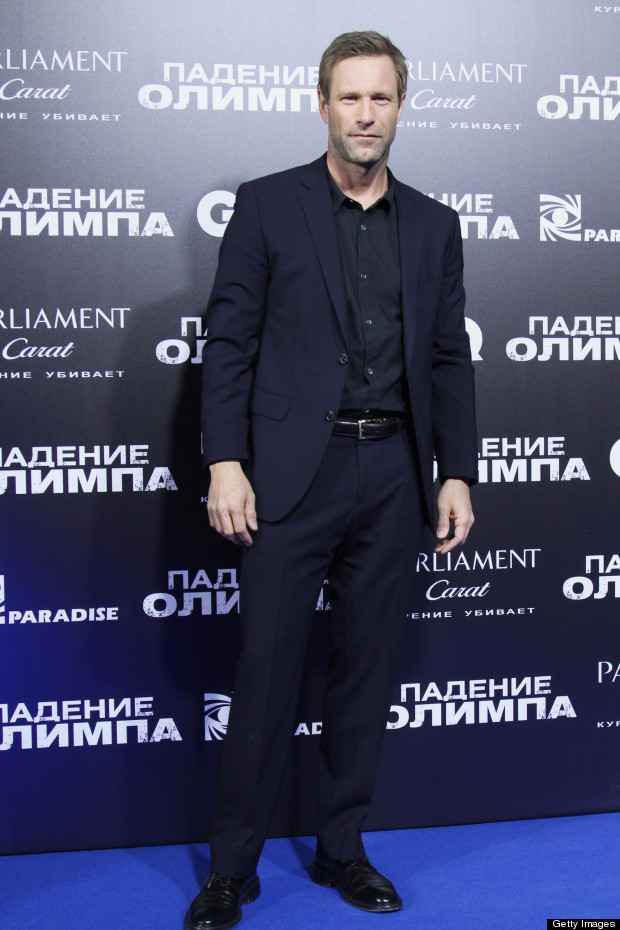 Who wins? You be the judge and leave us a comment below.

And now for some more eye candy.