My children, I come to you with a heavy heart with the unholy news that this will be my last note from Fashion Scout AW 2013. But fear not! Here are my quick tidbits from Monday night's #confashion filled Calvin Klein store launch party, starting with the glorious Pixie Geldof. She rocked a divine peach loose knit jumper and fuchsia lipstick, but fashion confessed that she celebrated her eighth birthday with full on helmet hair.

MTV's Laura Whitmore spilled the unsaintly beans that while still at school she used to hide her skimpy boob tubes under a more demure top to sneak out to clubs. Saints preserve us. The lovely Lilah Parsons confashioned too - wait for it - Adidas three stripe popper trousers!? Only her absolution fabulous vine velvet platforms saved her from damnation.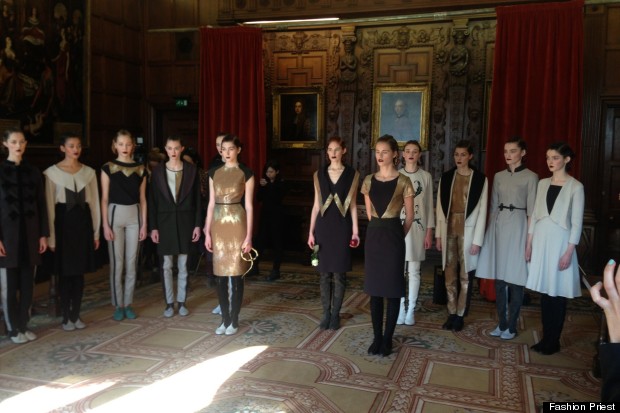 On the LFW final day, the only thing that cheered me up was remembering my morning one on one with the most forward blonde on the block; P'trique from The Platform. We had agreed that what better place to meet than at the Edeline Lee presentation at the Medieval magnificence of The Middle Temple Lane. Always a fan of 'Historical Chic', Lee's show was all celestial 14th Century with loose twirled plaits, draping gold trim collars, beautifully embellished smocks and rapturous riding boots.

We bonded over our love of 'Papal Chic' (Marios Schwab floor length red capes, street style priest collars, cross print resurgence) and he declared that he would totes rock a floor length custom cross coat by Missoni at his next fashion week after-party. His LFW resolutions are to become designer Eugene Lin's next muse and will now follow in St. Karl of Lagerfeld's cat Choupette's fashion footsteps by nurturing a four-legged style icon of his own: a hedgehog. P'Trique would dip-dye its prickles and bring it is as his plus one on all future shopping sprees.

In my absence, one of my fash disciples replaced me at the Fashion Scout Lulu Liu show which flaunted camel coloured trouser suits, black numbers complemented by red ruffle and sand coloured trousers with rich leather ankle detail. Totes amaze.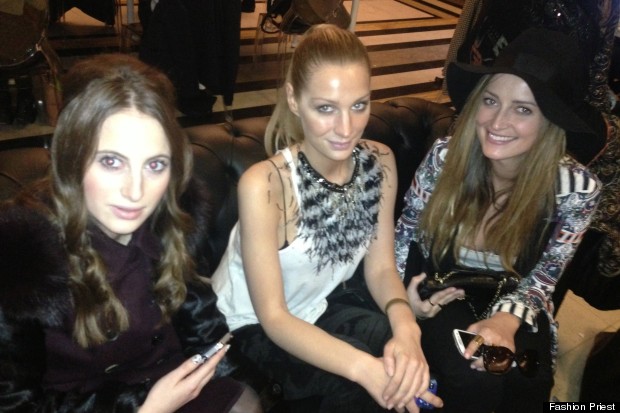 Back in the press room, I thought I had been transported to Boujis Nightclub, as the entire MIC contingent was around me filming their 'Day out at LFW'. Air kissing Ollie Proudlock, Rosie Fortescue and Mark Vandelli, Victoria Baker Harber ran me through her Day 5 outfit – Katrantzou, Sorapol and Valentino. A holy Trinity if ever I heard one.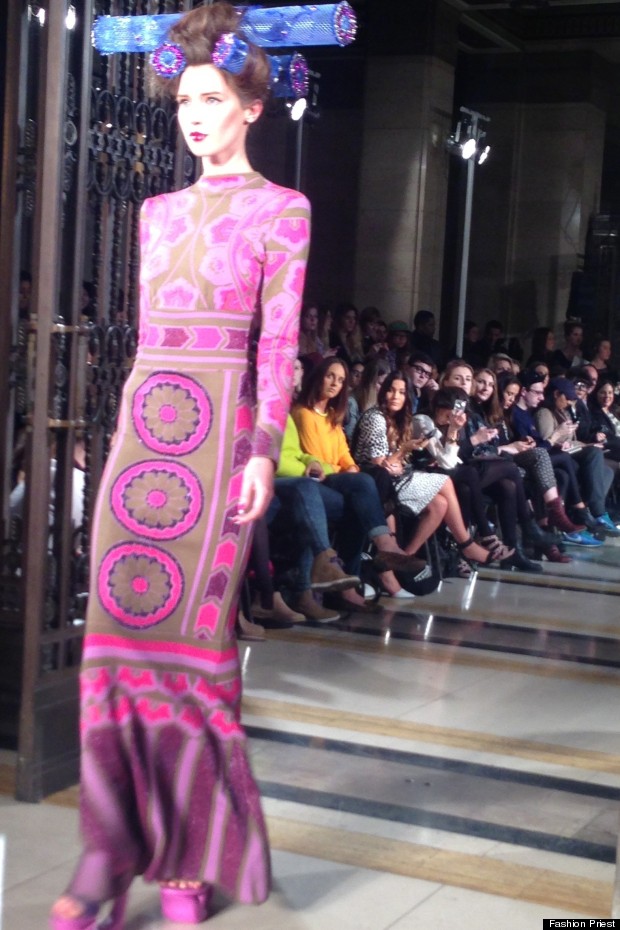 We all floated through to see Ekaterina Kukhareva's 'Housewives Gone Wild' extravaganza with models wearing tube purses as hair rollers, luscious silhouette-hugging baroque-inspired pink and purple wool gowns and funky florals interweaved in floor-length frocks. In front of me on the #FRow was the blessed cast of Basketball Wives. These ladies put Brit WAGs to shame with Shaunie O'Neal (ex miss Shaquille) and Tami Roman looking a D-Ream. Tami, flashing her killer pins through a leopard print frock, confashioned to a time when she strutted around in ripped stockings and thick platform goth boots. The celestial Kukhareva collection was interrupted by a full fash disaster. A model skidded on her enormous platforms and fashion carnage ensued. A tube pursed smashed, fake nails flew and the rest of the model walked over the poor soul like catwalk kill. But she raised herself from the ashes and soldiered on. God bless her.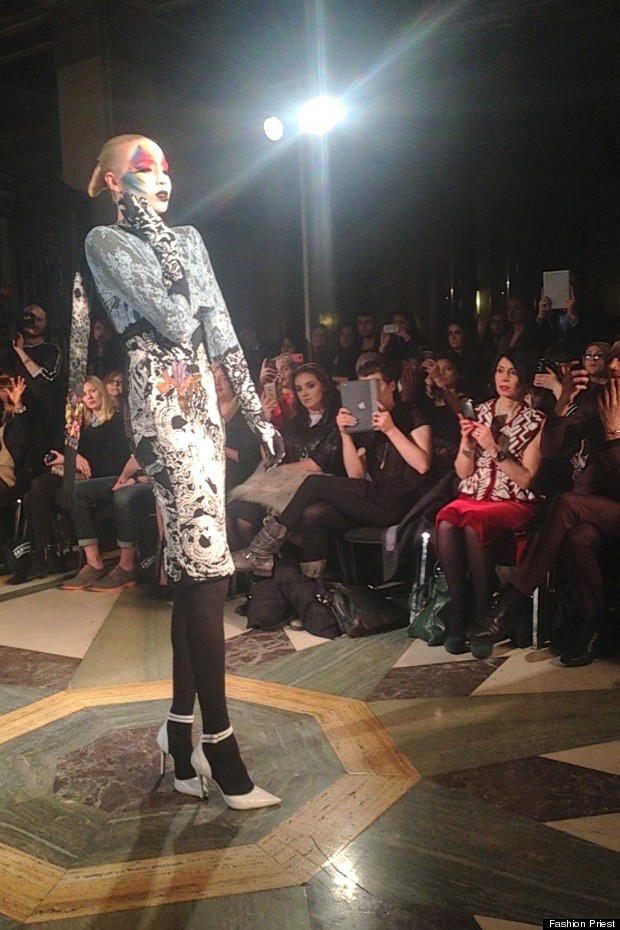 I finished off my LFW Day 5 with the Fashion Circus show of Ziad Ghanem, with burlesque influenced gowns followed by fez hats and glam carnies, and finally designer Tahir Sultan's androdge meets rockabilly meets modish clown pant saintly collection.

I must confess to you, my fashion congregation, my LFW AW 2013 was having to be dragged out of the last show by my ankles while wailing uncontrollably. The end of LFW pain always cuts deep. Thank God I'm meeting my new BFF P'Trique for after,
after mimosas at Soho House.

Amen my fashion children. For now.