Blessed be the Evening Standard, for creating a night where there was more Moet & Chandon than at our rectory Christmas party. The London Museum was teaming with tipples and thespians on Monday night for the Evening Standard British Film Awards, a ripe occasion for fashion saints and sinners.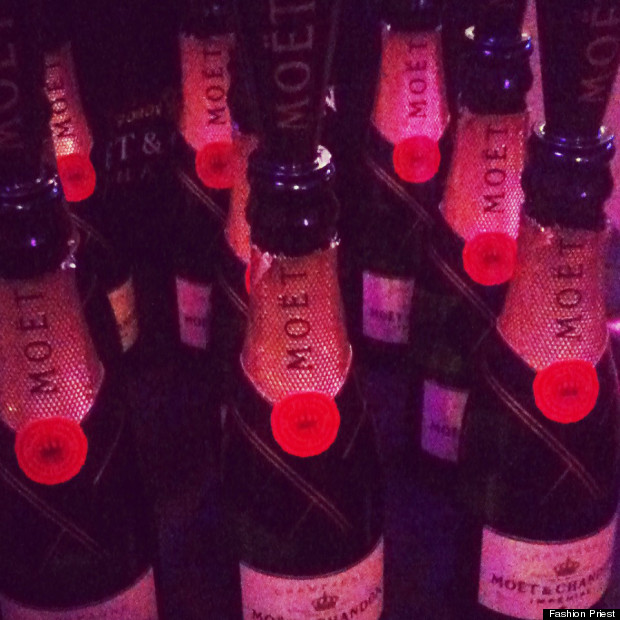 I had a few LOLs with the Saintly Terence Stamp who was suited and booted for the occasion. Stamp was banging on about having to leave sunny California to present the Best Actress award. Boo hoo.

One thing the style Lord (me) must sayeth is I shall raise Alice Lowe up! The actress was a serial style sinner in Sightseers, and yet she floated through the red carpet in a little Holly Fulton number. Lowe did confess that her wardrobe is full of cat jumpers, corduroy and dungarees. Good Jesus. I backed away slowly into Irish cheeky chappy Jack Reynor. He wanted to spill the beans on the new Transformers movie, but when I realised it wasn't a make-over show, I quickly moved on.

I was on my fourth mini Moet when Eddie Redmayne (squeal!) sauntered over to talk Les Mis. I only just held my composure but didn't hear a thing as I was lost in his heavenly blue lagoons.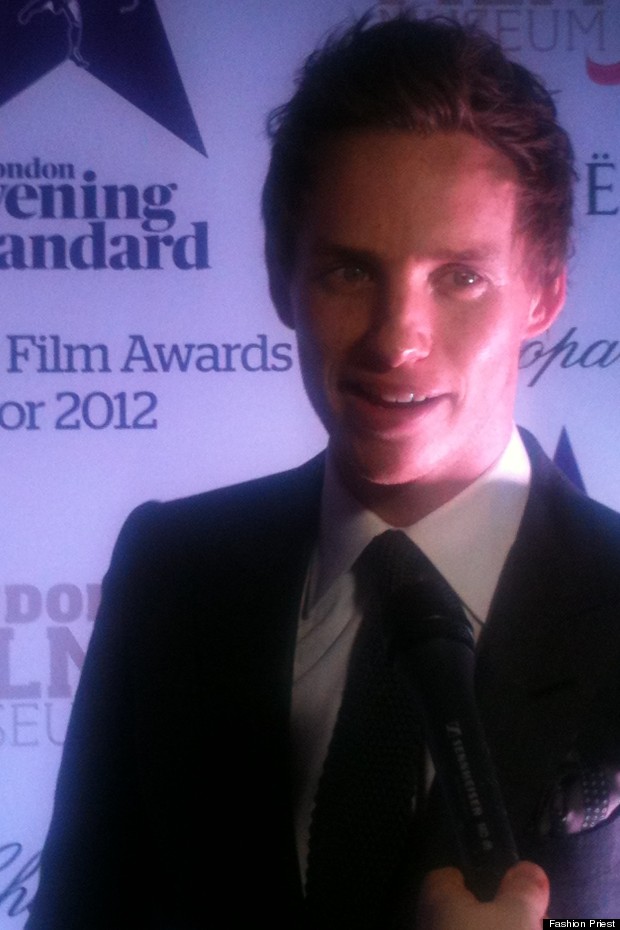 To make up for MIA Daniel Day Lewis we had the ginger version, Homeland's Damian Lewis, who was constantly in a strop about getting photographed. Who looks a pap gift horse in the mouth?! For shame. At least his better half Helen Skyfall McCrory had the cutest Kate Spade clutch, which brought them both absolution.

My fashion moment came when silver screen style legend Charlotte Rampling caught your emissary's eyes wearing a stunning ‪Yohji Yamamoto‬‬ jacket and ‪Ralph Lauren‬‬ trousers. We reminisced over her iconic looks but she admitted she still dreams of her wardrobe from Visconti's 'The Damned'. That silk white fabulousness in the first scene?! Oh mercy. It was such a close call over best dressed leading lady but Andrea Riseborough was definitely dressed to win in an amaze floor length white Jenny Packham. The woman even had a tall pony-tailed servant to carry her trail. That a girl.

So then there was the ceremony: blah, blah, blah Skyfall won. Off for more Moet in Mahiki. So it is written.