Fashion month is about to begin in the four style capitals but Stockholm, Barcelona and Copenhagen are ahead of the game. The three cities have already hosted their Autumn/Winter 2013 fashion weeks and from powerful prints to exquisite gowns, there hasn't been a dull moment. In Sweden, there were square capes with the ultimate power shoulders and hooded jackets (similar styles were seen on the catwalk in Berlin), while Martinez Lierah's all-white collection was a style spectacle in Barcelona. Just check out the pointy quiffs.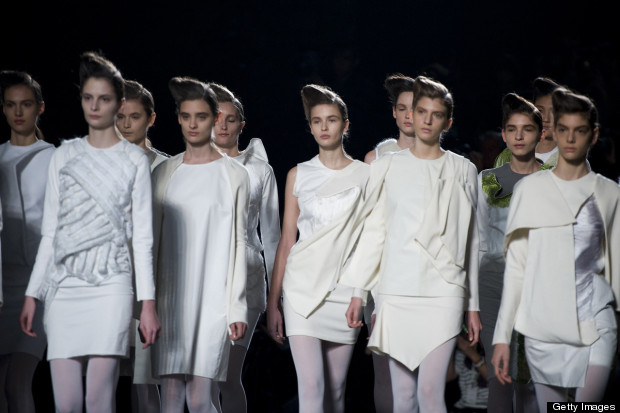 On Thursday, Malene Birger, a favourite with the Danish royals and our own Duchess Kate, showed her A/W collection in Copenhagen's Royal Theatre. There was a pastel colour palette, a series of stunning, voluminous skirts and yes, more monochrome. Could Spring/Summer's biggest trend be here to stay? Quite possibly, if Malene has anything to do with it. See a full round-up of all the shows below: