She might be pregnant, but Fergie was obviously darned if she was going to look anything less than glamorous for her sister Dana's bridal shower.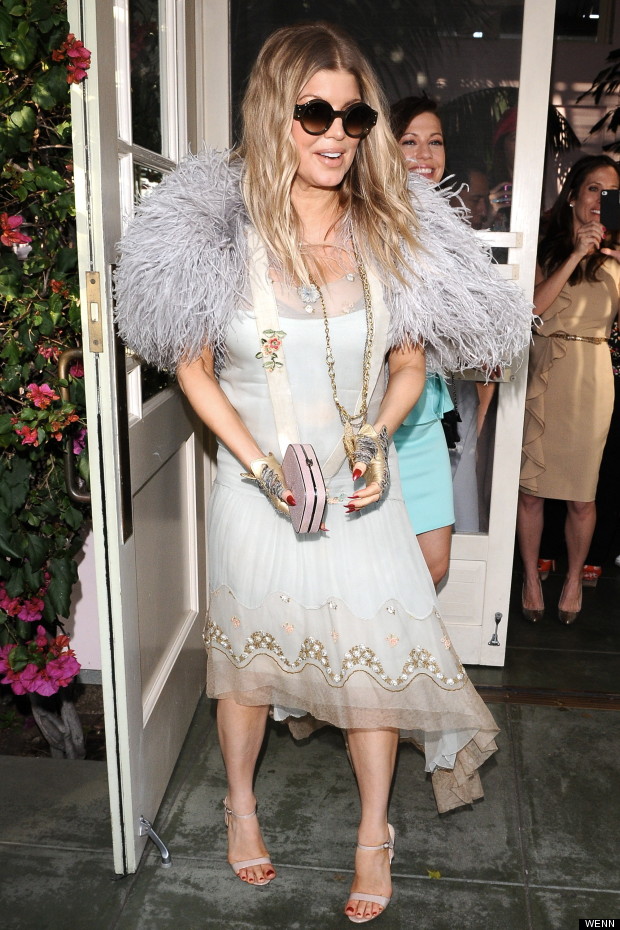 The singer arrived in a bead-embellished ivory frock with a silver Big Bird-esque feather shrug. Fingerless metallic gloves and round sunglasses brought a splash of pop star stage costume to the look, which probably somewhat stole a teeny bit of sis' thunder.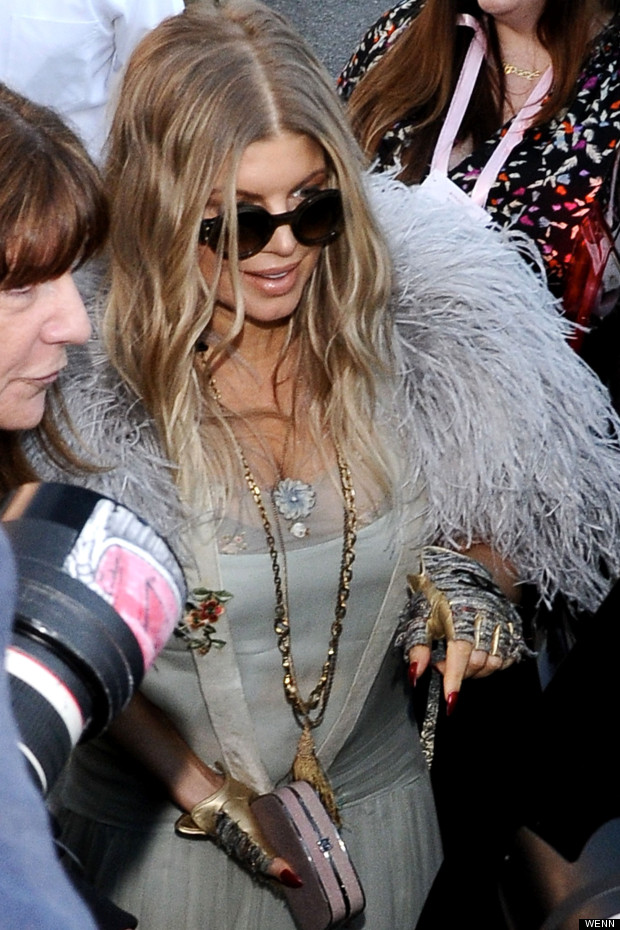 We didn't know Michael Jackson maternity chic was a 'thing', but then, as the old saying goes, you learn something new every day...