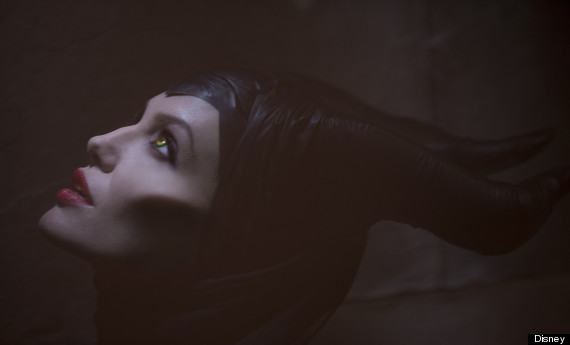 With reworked fairytales being very much in vogue right now (hello
Snow White And The Huntsman
) we were excited to see the first pics of Angelina Jolie in character as Maleficent - the
Sleeping Beauty
villain who condemns Princess Aurora to her ultra-long nap.
The movie, also titled
Maleficent
, aims to tell the story of what leads Maleficent to curse the baby to death (if you'll recall, it was one of the other fairies who commuted the death sentence to a long snooze ending in true love's kiss).
Also starring in the movie are Elle Fanning, Juno Temple and Miranda Richardson so we'll be impatiently waiting for the red carpet outings when the film releases in March 2014!