Freida Pinto has been wowing us once again this week with her chic, Summer style on her promotional tour of Trishna and yesterday, the actress treated us to four different looks during a TV show session in New York.




We're not entirely sure which dress she started the day in, but here's a quick run through of her style swapping. A canary yellow dress paired with a navy blazer and purple pumps followed by a cute printed shift by Tory Burch for the Today show.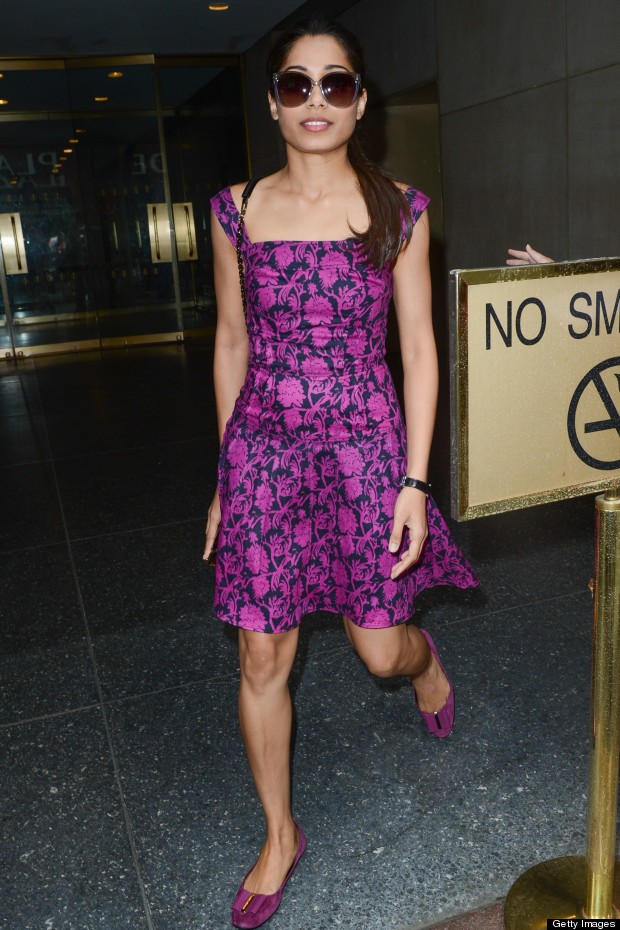 Then there was a second print design by Mara Hoffman, paired with the same jacket and shoes as before, as well as her last look of the day, a striped red dress for Late Night With Jimmy Fallon.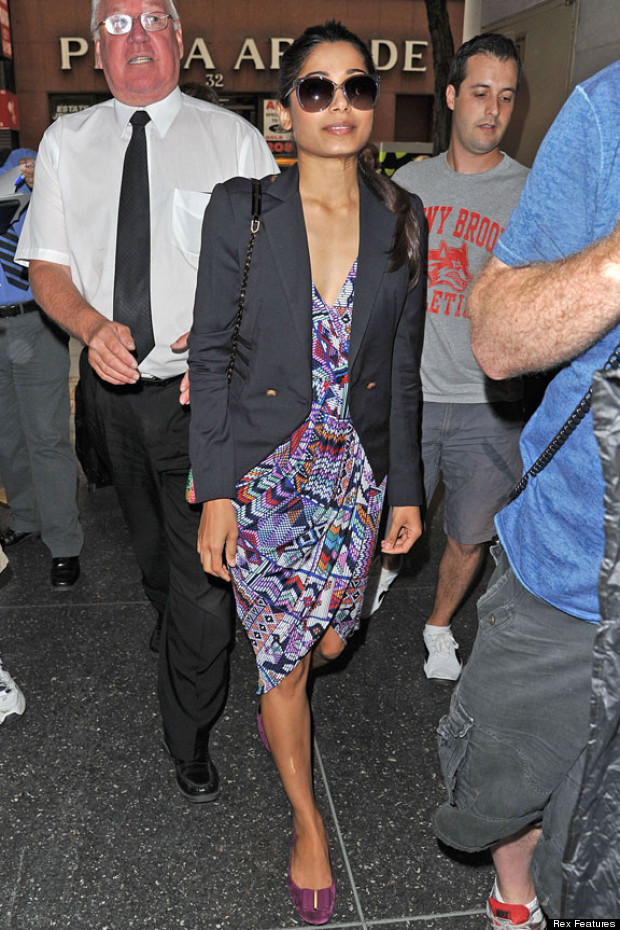 So which of Freida's looks do you prefer? Let us know by voting in the poll below and see more from the actress in her perfect 10: