It seems a slightly strange way to show her support for President Obama, but Beyoncé appears to have been dressing up as the white rabbit from Alice In Wonderland, all in the name of politics.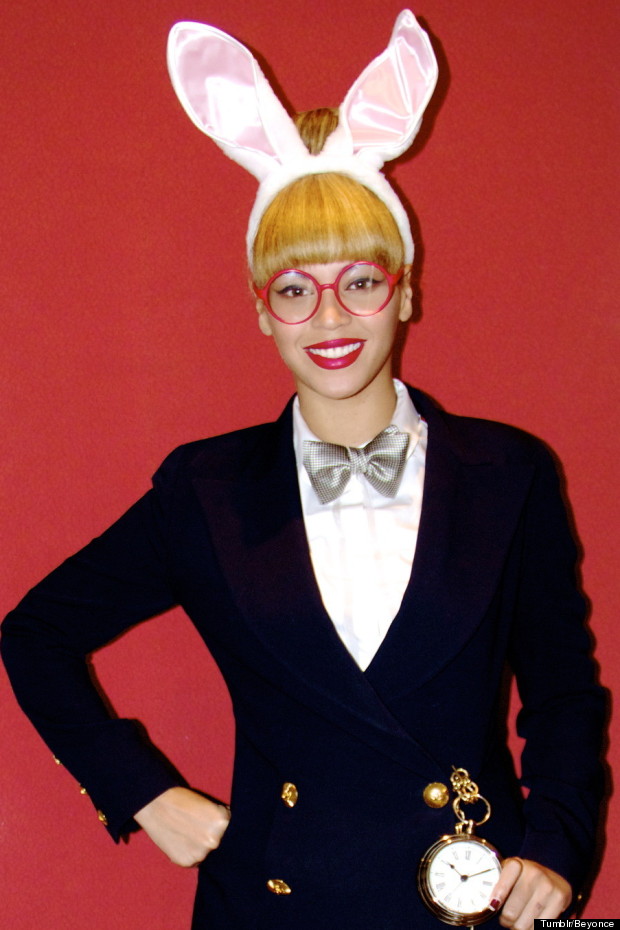 A vocal supporter of Barack, the singer even showed off a pair of Obama earrings - designed by Erika Peña and selling for $32 a set - teamed with diamond fangs.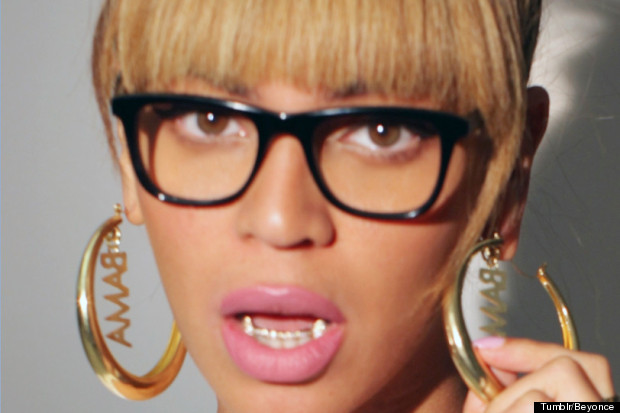 There was also an open letter to the newly-re-elected President on her Tumblr, which read: "President Obama, Everyday we see your heart and character, inspiring all of us to give more of ourselves.

"You are the leader to take us from where we are to where we need to be. You are the reason my daughter and nephew will grow up knowing that they can truly be ANYTHING they want to be."

And a Texans for Obama slogan tee: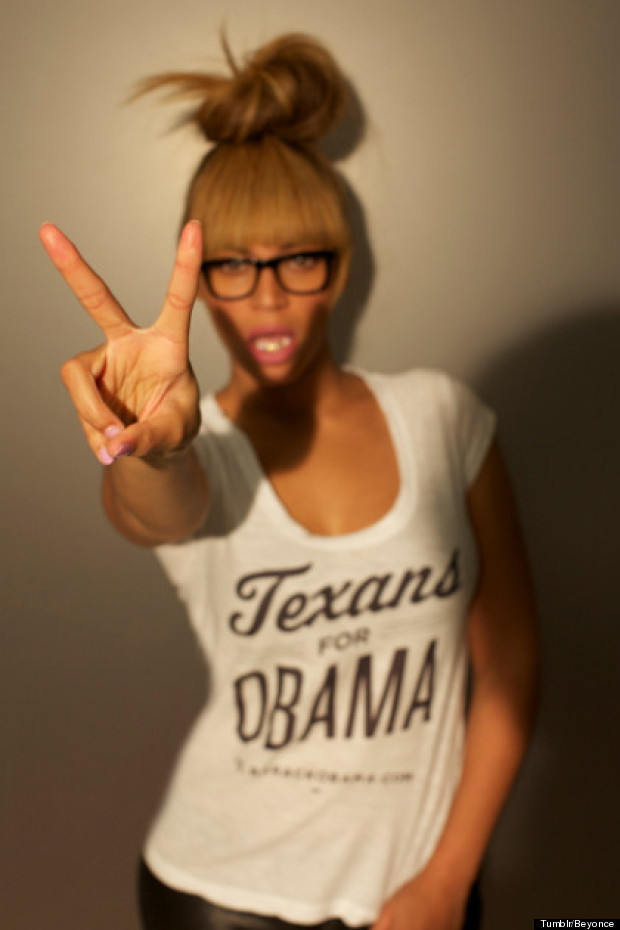 We hope he appreciates all your hard work, Bey.