Having had every sartorial workwear experience imaginable - jodphurs and worn out sweats for grooming horses, the striped nylon joys of my Waitrose till girl smock, suited and booted (or my version, thereof) at a law firm, through to my home-working freelance uniform of Adidas tracksuits or pyjamas (don't judge) - I love discovering interesting, wearable labels with an urban feel that I can wear for work as well as pleasure. Step forward, Gestuz.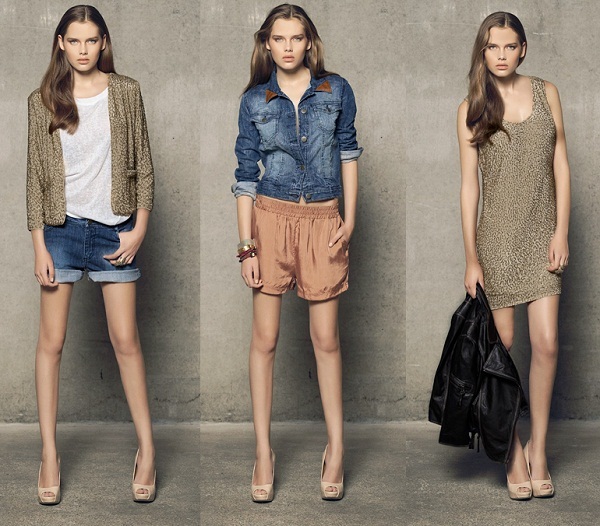 Previously I'd lumped Gestuz, the laidback young Danish fashion label, pronounced Jess-Tuce, in with the kinds of sporty, denim brands typically found in the tiny girls' sections of skate shops, labels like Bench and G-Star, but if their 2012 ranges so far are anything to go by, it seems either they've had a shift in design focus since their new designer came on board last summer, or I was very, very wrong.

The current Gestuz Spring line and the new High Summer collection pictured here, are versatile and fashion oriented; their trousers and dresses in particular make really great, edgy office outfits for the younger end of the workforce, retaining a relaxed, day-to-night, cool-girl vibe but with a more grown up slant.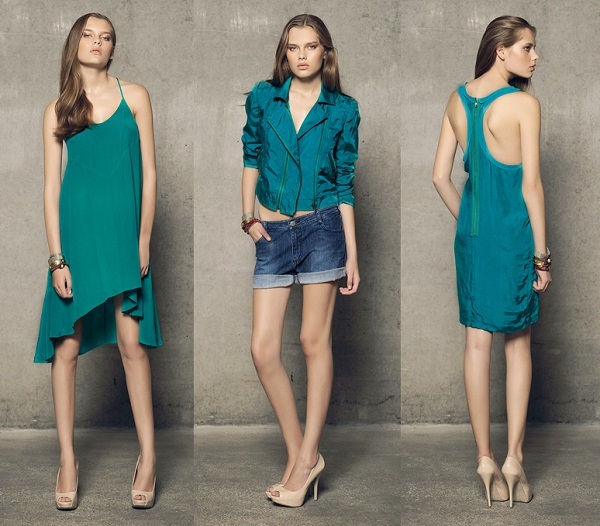 These are looks as suited to gigs and beers as they are to meetings and cocktail receptions and, for the kind of High Street prices you find at international giants like French Connection, TopShop et al, you get something that bit 'different' and, as Gestuz isn't as mainstream, you're far less prone to Involuntary Uniform Syndrome (wearing the same outfit as various others).

Gestuz clothing is designed by 27 year old Arina Woron, who joined the label last July having previously worked for DAY Birger et Mikkelsen and Preen. Her juxtapositions of hard and soft in colour, texture and detailing have become a Gestuz signature, uniting masculine and feminine aesthetics in fresh, urban looks.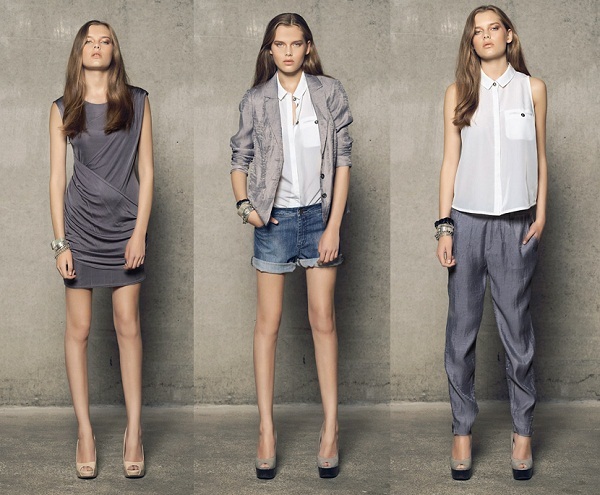 Arina told me how travel and escaping her every day surroundings, is an essential source of inspiration to her, "When it comes to inspiration, it can come from just about anything. It is all about ones state of mind, so I often travel to get a fresh look and perspective on things. I love to come to London because it is so multicultural and it is quite easy to find everything and anything. Also other destinations like New York, Paris and Berlin. In these four cities I usually visit the art museums, smaller galleries and make sure that I have time enough to visit the different parts of the city, so that I do not miss out on any of my favourite vintage shops and boutiques. Lately I have also grown quite fond of Hong Kong as well. The culture, the look and trends can be quite different from what is going on in Europe."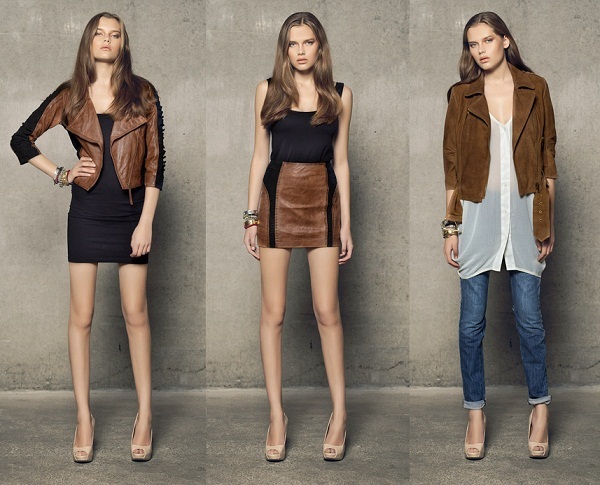 Gestuz to me is like a more youthful, urban version of Whistles (and I love Whistles!). I'm always on the lookout for labels which produce slick, versatile outfits - the kind of pieces that, with a bit of nifty accessorising, you can happily wear to work, drinks, on the weekend or even to a wedding reception without it being weird or looking forced, and Gestuz totally fits that bill.

The simple, easy to wear designs have a definite Euro edge to them and come in a comprehensive range of sizes (generally XS-XL or UK 8-16), all at really affordable prices. My standouts from the High Summer 2012 collection pictured here, are the flatteringly draped Drama dress (£100), the cropped-sleeve, grey Wonder leather jacket (£265 exclusively at Selfridges) and the perfect dress up/dress down, scoop-back, snake print Curtis dress (£80) which you just know would be one of the hardest working pieces in your wardrobe.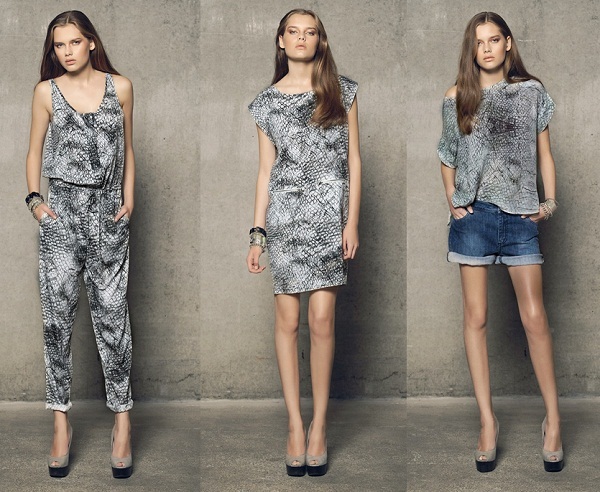 As well as constantly evolving their designs, Sanne and her team have big plans for Gestuz. Currently available across Europe, flagships stores are planned in addition to adding accessories to the collections so I'm looking forward to the next phase of their design evolution.

Gestuz is available in the UK from Selfridges, Coggles.com and various boutiques. Visit www.gestuz.com to view the collections and check for stockists.