Just call me Pussy Galore. Actually, wait, let me start again. Just call me Holly Goodhead. Damnit - I give up! Anyway, what could be more glamorous than jet setting off to the European capital of cool to test-drive a brand spanking new convertible?

Imagine it - the sound of the French Riviera, the warm breeze ruffling my immaculately tied headscarf, the sun reflecting in my Prada sunglasses (yes, I genuinely have Prada shades - they make my face look tiny).




Unfortunately, the weather had different ideas. Upon arrival at Nice airport, I was greeted by a rather large and menacing grey cloud. Bummer. But that wasn't going to dampen my spirits. I was there to be a Bond girl and a Bond girl I would be. Besides, since when did you hear Halle Berry moaning about loads a little bit of rain?

After catching a transfer to my temporary abode Monte Carlo Beach Hotel, I stepped down from ma voiture and straight into a puddle. Sad face. My Bond girl name should probably be Soggy Uncool. But within seconds of puddle-gate a doorman with a brolly came to my rescue and kindly scooped up my suitcase and escorted me inside.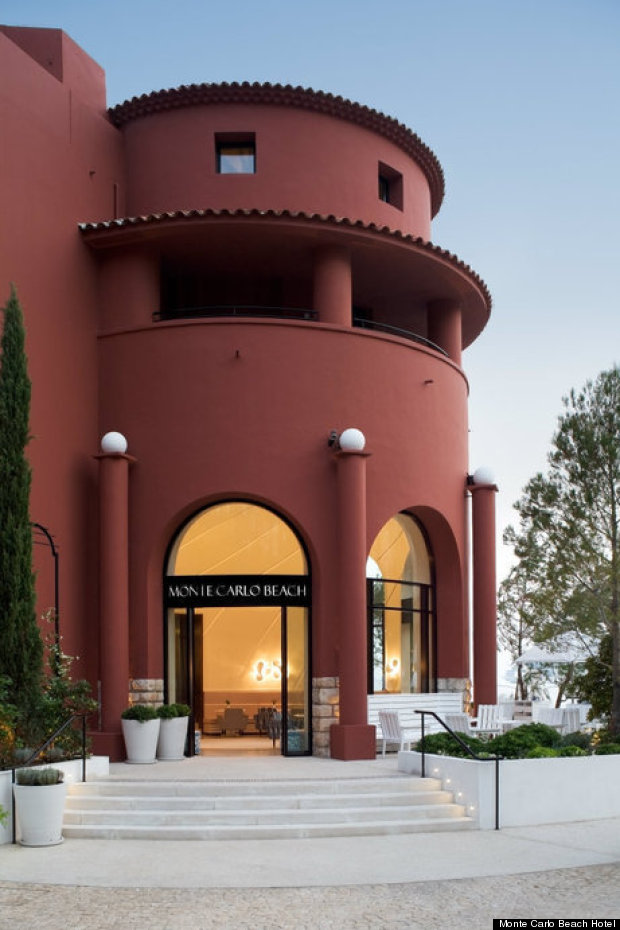 All checked-in and closing my hotel room door behind me, I was able to let my inner mental case tourist take over. An impromptu photoshoot of my gorgeous suite was a must. I pulled on a fluffy white dressing gown, threw open the minibar and gawped at the off-limits-unless-you're-a-millionaire goods, before finally collapsing onto the Egyptian cotton-clad bed.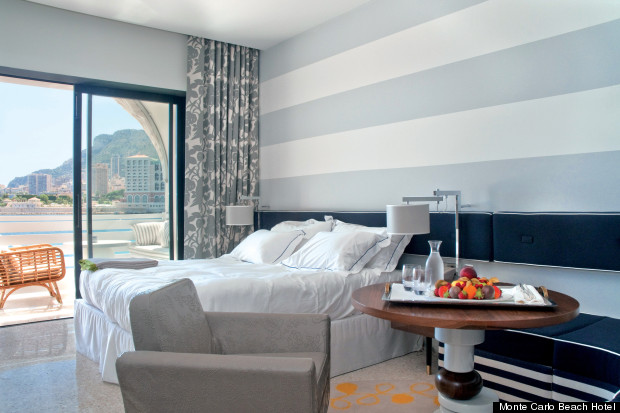 That evening I wined and dined myself at the infamous Buddah Bar. Although I was expecting chateaubriand washed down with a fine Pouilly-Fumé (oh yeah), plates piled with Thai food and sweet cocktails were more than sufficient. "Yum," I thought to myself.



The next day it was time to get behind the Vauxhall Cascada wheel, but guess what? I haven't got licence. So instead of driving myself, I was whooshed around Monaco by a chaffeur (far more glamorous).

Okay, so the new Vauxhall isn't exactly an Aston Martin, but a premium convertible complete with seatbelt presenters, heated steering wheel, automatic windscreen wipers and a snazzy black and camel interior for under £30,000 ain't half bad AND if there's one place on earth to drive it, surely the Monaco Grande Prix circuit is THAT place.

Thankfully, the rain eventually stopped and after a spot of lunch at super cool haunt Café De Paris, we managed to squeeze in a bit of top-down driving. That's when it hit me. I need a convertible in my life. Even in utterly miserable weather, there's a wild desire to throw back the roof and let nature get all up in your face. To be free, to pretend you're Californian, to whoop with abandon as you whizz around like Thelma or Louise.

And I probably need to move to Monaco - only here can I be a proper Bond girl and have a driver and wander about tiny-faced in Prada. So that's the dream - I'll keep you posted.

For more information about the Vauxhall Cascada visit the website.